Price Guaraneed
Shop the Cyber Monday Blowout Sale — Save $1000
Hurry and secure your machine today, all purchases are shipping next business day.
The LIT Strength Machine is the ultimate strength trainer
Strength trainer features of the LIT Strength Machine
LIT Strength Training means building your body, not breaking it. Bands and adjustable water resistance take the place of traditional weight systems, providing a novel machine and a sustainable methodology for increasing long-term strength, power, and stability.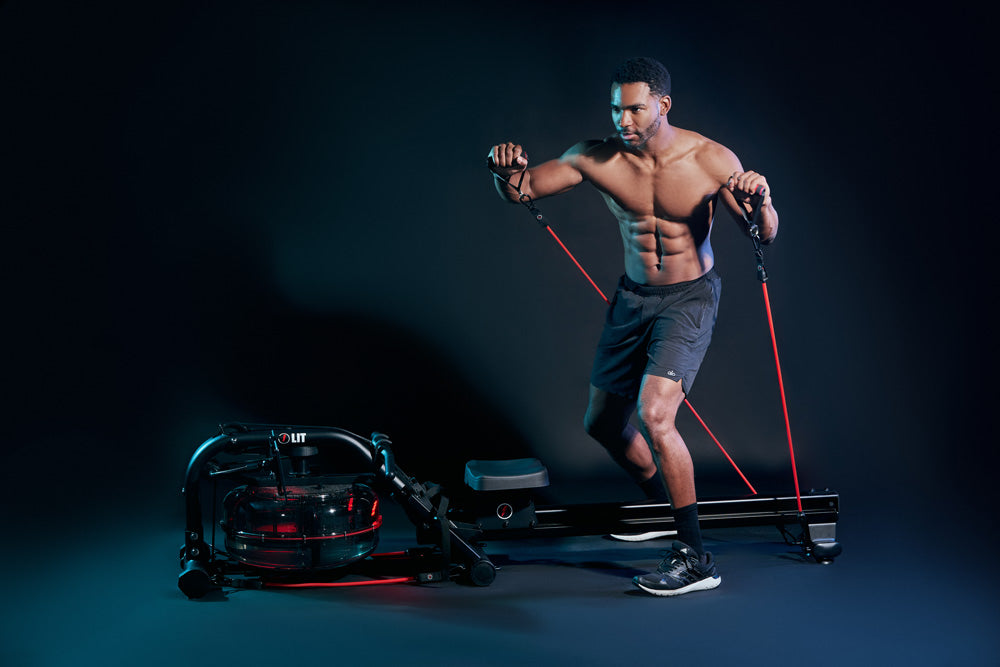 Smarter strength training
The LIT Strength Machine is the only rowing exercise machine that utilizes 100% of your muscles, providing a full-body workout with little to no impact on injury-prone joints. We offer a unique rowing experience that implements our Low Impact Training Method principles of "delivering results, not injuries," and "building bodies, not breaking them." With an emphasis on order, power, and timing, our LIT Method corrects form and aids in injury prevention.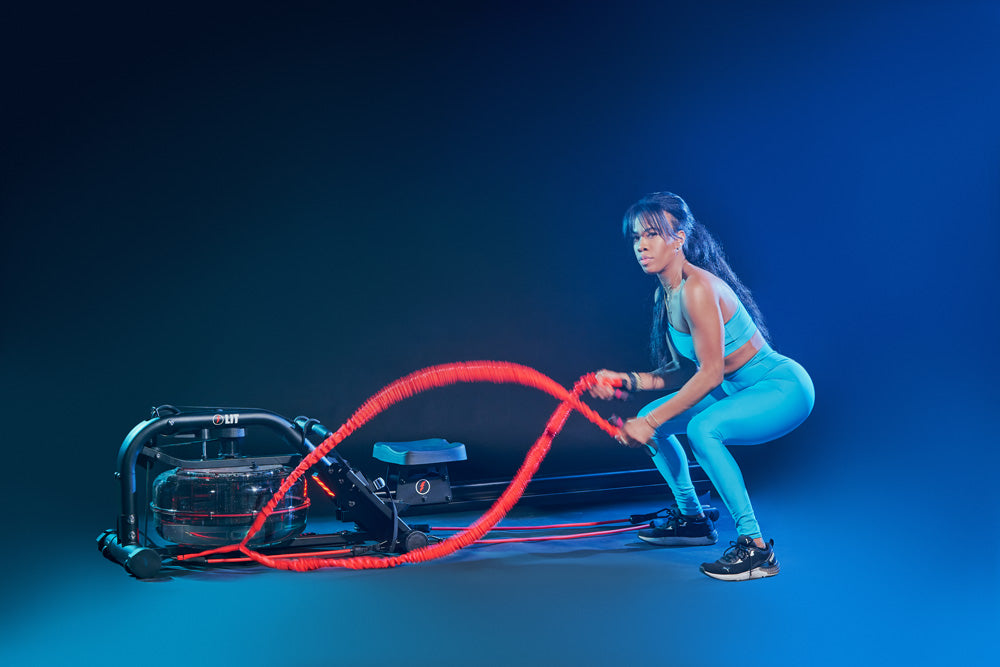 Real resistance + real results
With over 100lbs of resistance and eight anchor points for attachments, perform exercises such as squats, chest presses, rows, deadlifts, curls, and skull crushers. This all-in-one at home strength trainer empowers you to spend more time in the muscle, put less resistance on your joints, and develop a sustainable plan for getting — and staying — stronger.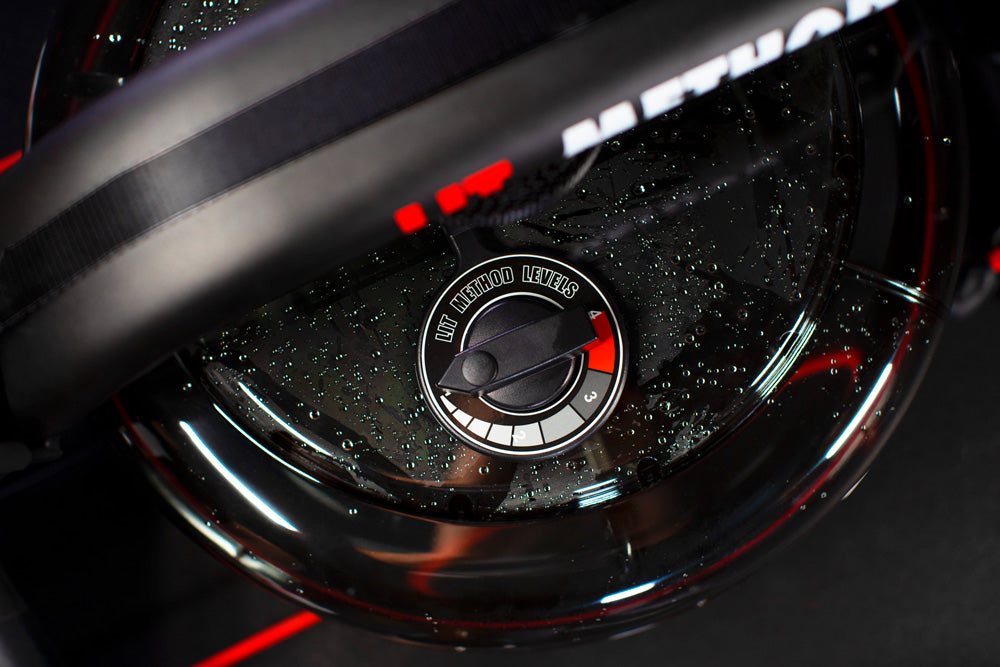 LIT Levels
With four LIT water resistance levels running from 10LBS to 40LBS in the dual tank drum, users can take advantage of the increased or decreased difficulty for variations. Additionally, resistance bands are designed to loop around both sides of the rower handle for increased resistance rows that strengthen core and arms. By adjusting water resistance, you can expect drop sets and pyramids to build strength and burn fat.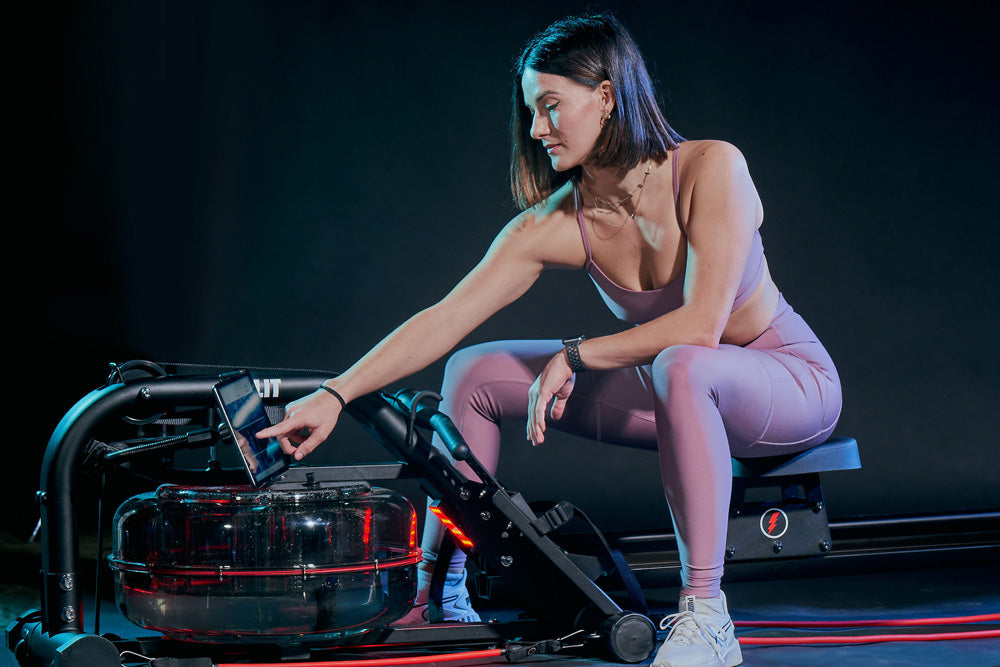 Customizationn + metrics
At home, you have the ability to control voice and music settings, create your optimal audio mix for each class. With Bluetooth capabilities, not only can you track calories and BPM, but you can also track performance zones that help you to increase lean muscle mass and maximize your workouts.
LIT strength training classes
Beginner, Intermediate, and Advanced strength training classes come in 10-40 minute installments on our digital platform, LIT On-Demand. Our Foundations of Strength Training program allows you to increase strength, stamina, endurance, and power. Discover why LIT's combination of water resistance and band technology, and a focus on injury prevention, is now the cutting edge approach to 21st century strength training.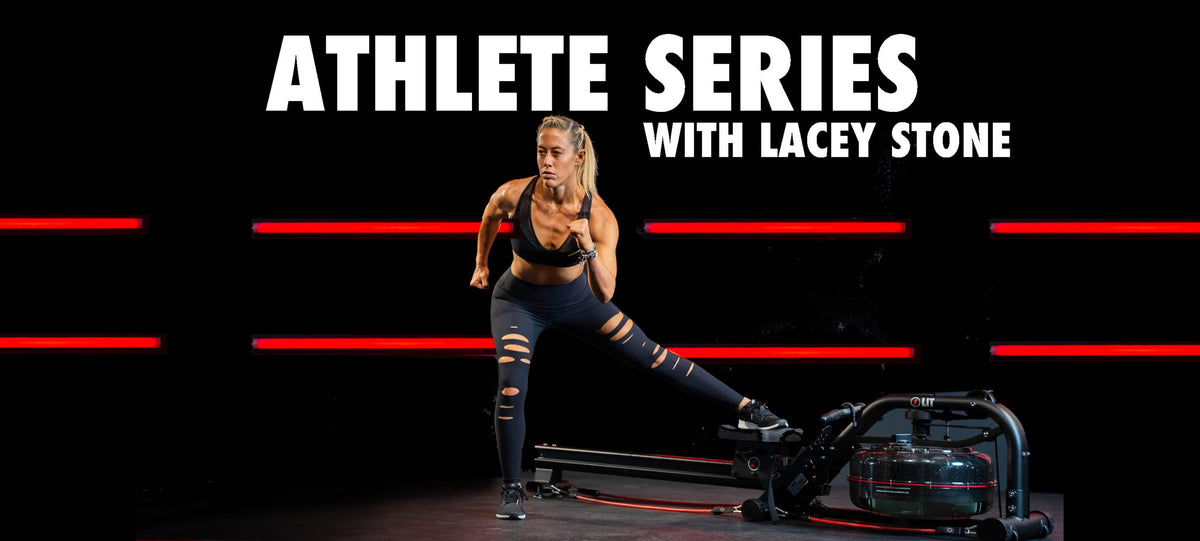 PROGRAM: 2 Weeks
ROWING X STRENGTH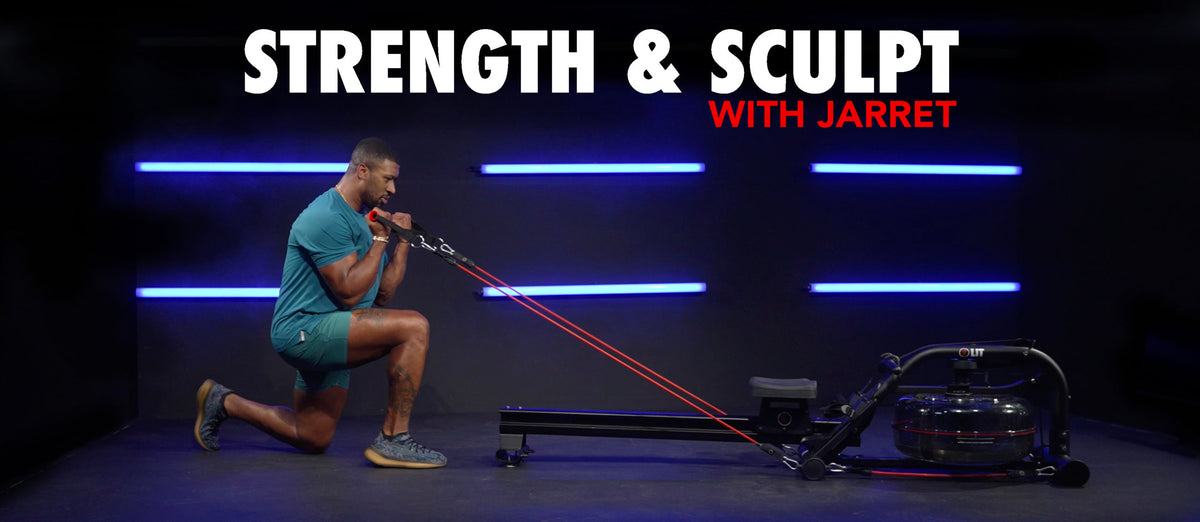 PROGRAM: 2 Weeks
STRENGTH TRAINING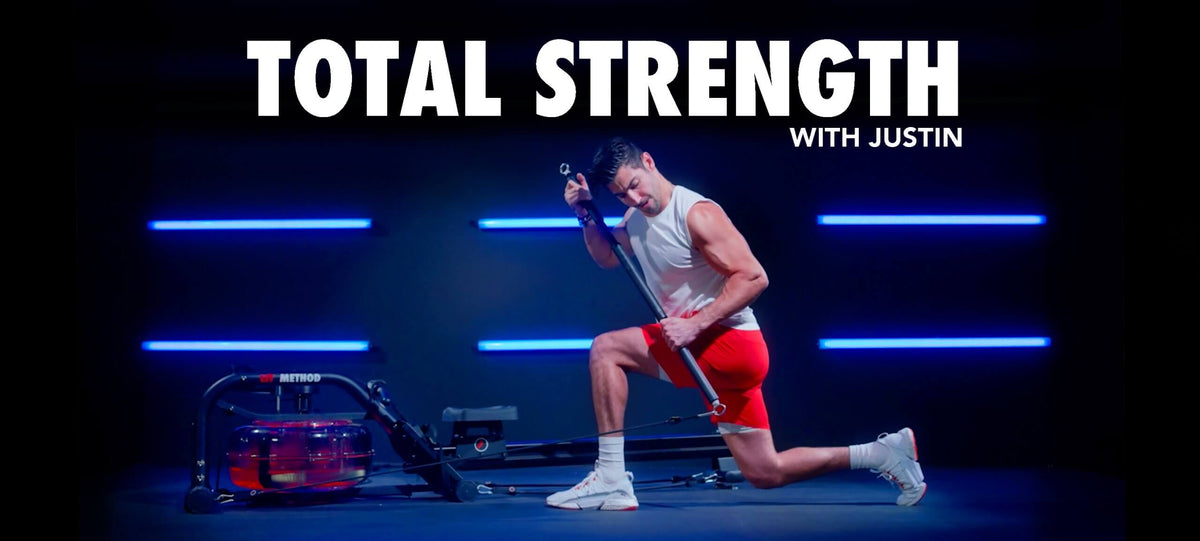 PROGRAM: 2 Weeks
STRENGTH TRAINING
The footprint
Traditional at-home bench presses, weight training equipment, and cable stations are stored horizontally. The LIT Strength Machine is 7' by 1' 6", weighs 89 pounds with water included, stores vertically, and has wheels for portability. Additionally, our machine does not require electricity.
Check Your Eligibility. No Hidden Fees.
Starting at $36/month*



Checking your credit eligibility won't affect your credit score. 0% APR Available for 6, 12, 18, 24, 36 and 48-Month Financing*
Frequently Asked Questions
LIT Method is the foundation for a lifelong workout; we provide a safe, functional and effective workout that minimizes impact on bones and joints...
Strength Machine FAQ
With LIT Method, there is no jumping, no running, and no weights. Designed to include a combination of strength training, cardio, and physical therapy, there's little to no impact being placed on the ankles, knees, hips, elbows or shoulders -- all of which are prone to injury with other workouts.
The LIT Strength Machine is an all-in-one rower, reformer and strength trainer. Standard rowing machines have one level of resistance and work 86% of your muscles. The LIT Strength Machine has four resistance levels from 10-40LBS, works 100% of your muscles, performs 500+ exercises, stores vertically, and doesn't require electricity.
Yes, this is the world's only rower, reformer, and strength trainer! LIT ankle cuffs are needed for LIT Pilates classes on our machine. 
The LIT Strength Machine frame has a lifetime guarantee and a 5-year guarantee on all other parts.
All machines are back in stock. Once your LIT Strength Machine is processed and it will be shipped out next business day! You can access your videos immediately upon signing up for the platform.
The membership is optional. All LIT Strength Machine purchases come with a 3-month complimentary trial for LIT On-Demand. Additionally, complimentary access to LIT On-Demand is available immediately upon ordering. However, your three-month trial time period won't begin until you receive your machine. More time to learn about and love getting LIT! You can start or stop your membership anytime. 
Yes! Up to five users are authorized with  your LIT membership.
The LIT Strength Machine can support users up to 6'9" and 450LBS.
We pre-assemble 85% of your machine prior to shipment so you can spend more time getting LIT. Assembly requires 4 screws and takes less than 10-minutes.
The LIT Strength Machine is lightweight, heavy-duty, and requires no maintenance. The water does not need to be changed. Simply drop in a chlorine tablet (provided by us with the shipment of your machine) every year for clear, pristine water in the drum. 
Shop our Cyber Monday Blowout Sale — Save $1000 + 0% APR