Shop our Cyber Monday Sale — Save over $1000
Shop our Cyber Monday Blowout Sale — Save $1000!
Hurry and secure your machine today, all purchases are shipping next business day.
Why the LIT strength machine is the ultimate Pilates reformer
Features of the LIT Pilates Reformer Machine
This all-in-one portable pilates reformer is designed to strengthen your posture, precision, and performance. With the LIT Strength Machine™, we've taken the classic reformer and its features and reimagined them with a focus on Low Impact Training (LIT™) principles. The LIT Strength Machine™ seamlessly transforms from a rower and resistance trainer to the ultimate reformer and pilates partner thus making it the ideal pilates equipment for your home or any other indoor setting.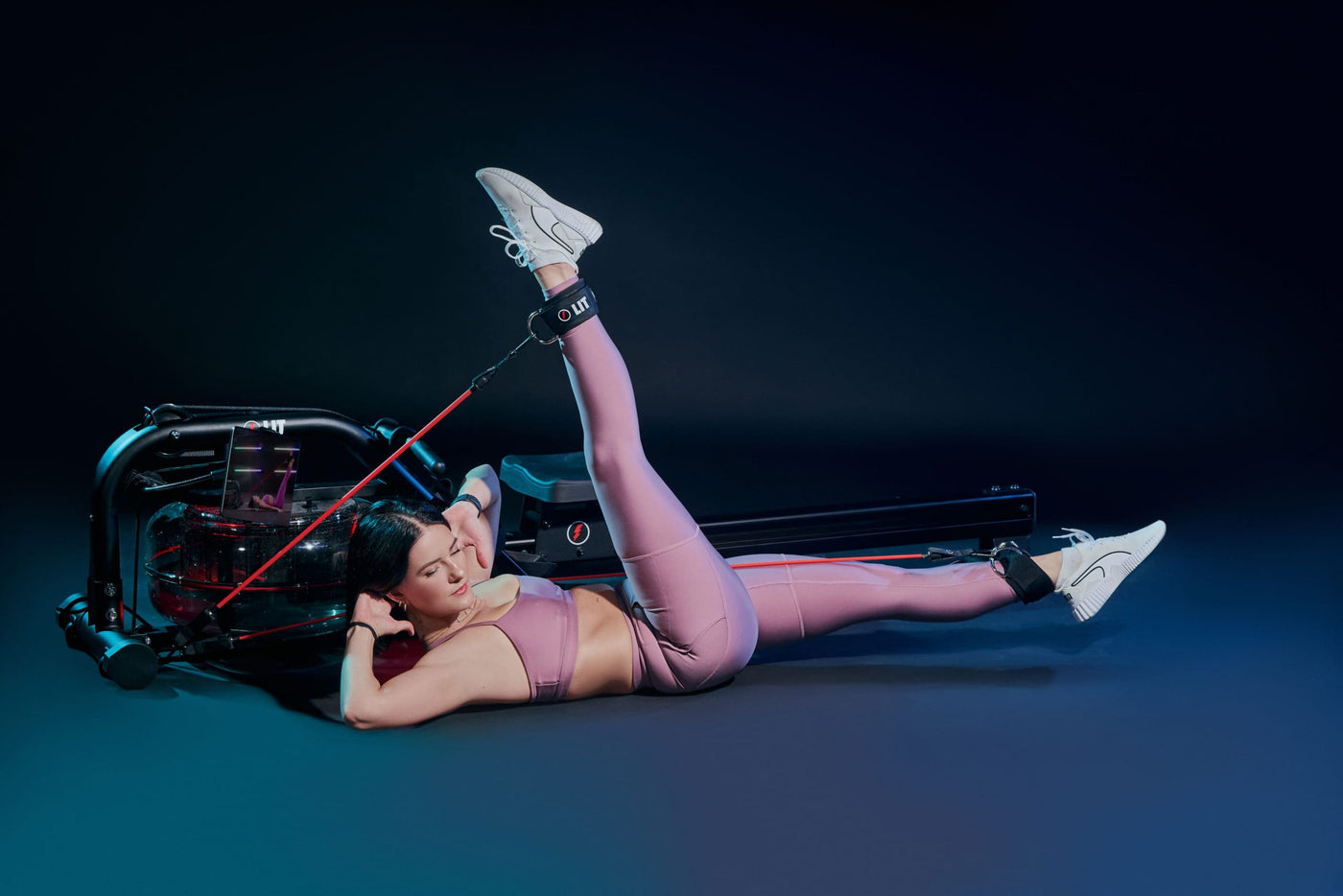 Ankle Cuffs
The LIT cuffs function as pilates loops and can be worn on both the ankles and wrists for doing a variety of poses and pilates exercises on the machine such as leg and arm circles, rows, the frog, and the hundred.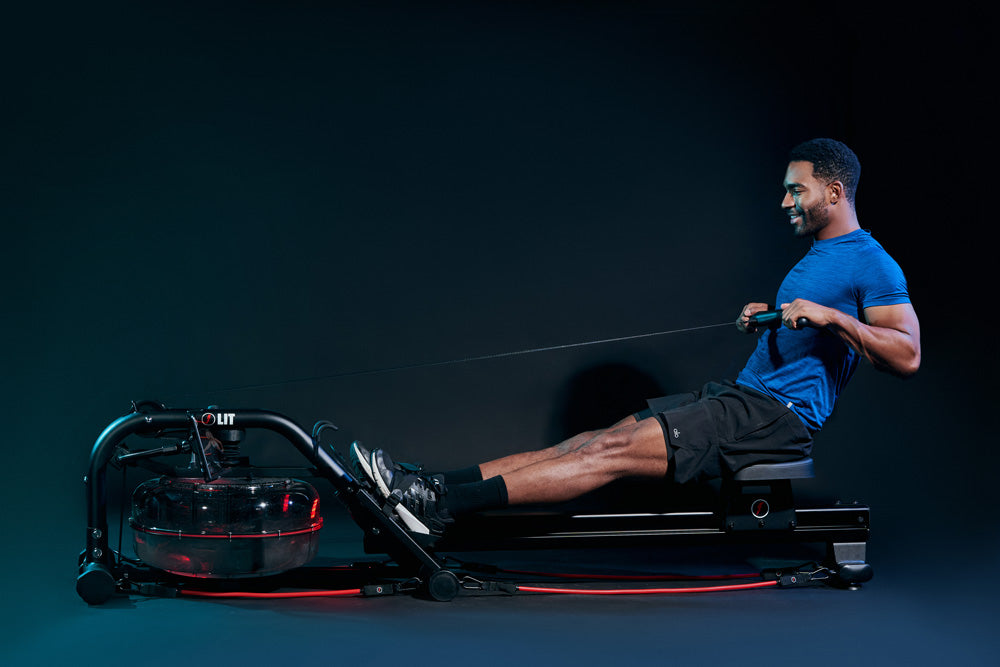 Handles + Levels
With four LIT water resistance levels running from 10LBS to 40LBS in the dual tank drum, users can take advantage of the rower handle for underhand row to shoulder press sit ups and high row to hinges with increased or decreased difficulty.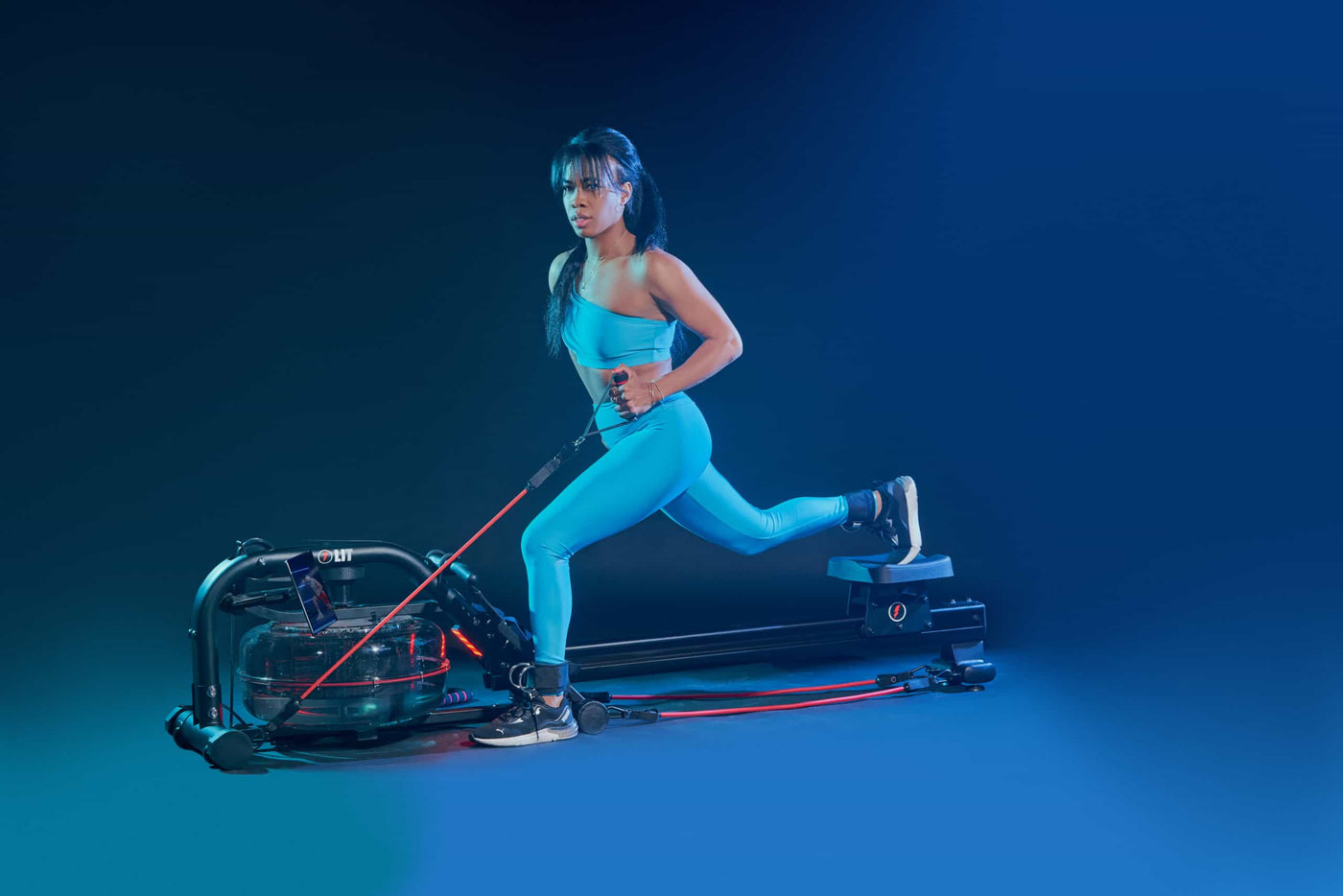 Resistance Bands
With resistance bands, you decrease your risk of injury, strengthen muscle imbalances, correct posture, and increase your mobility and flexibility. Our bands not only replace the need for conventional springs found on typical pilates reformers, but with eight attachment points, the user can perform exercises with maximum versatility in a 360-degree setting around the machine.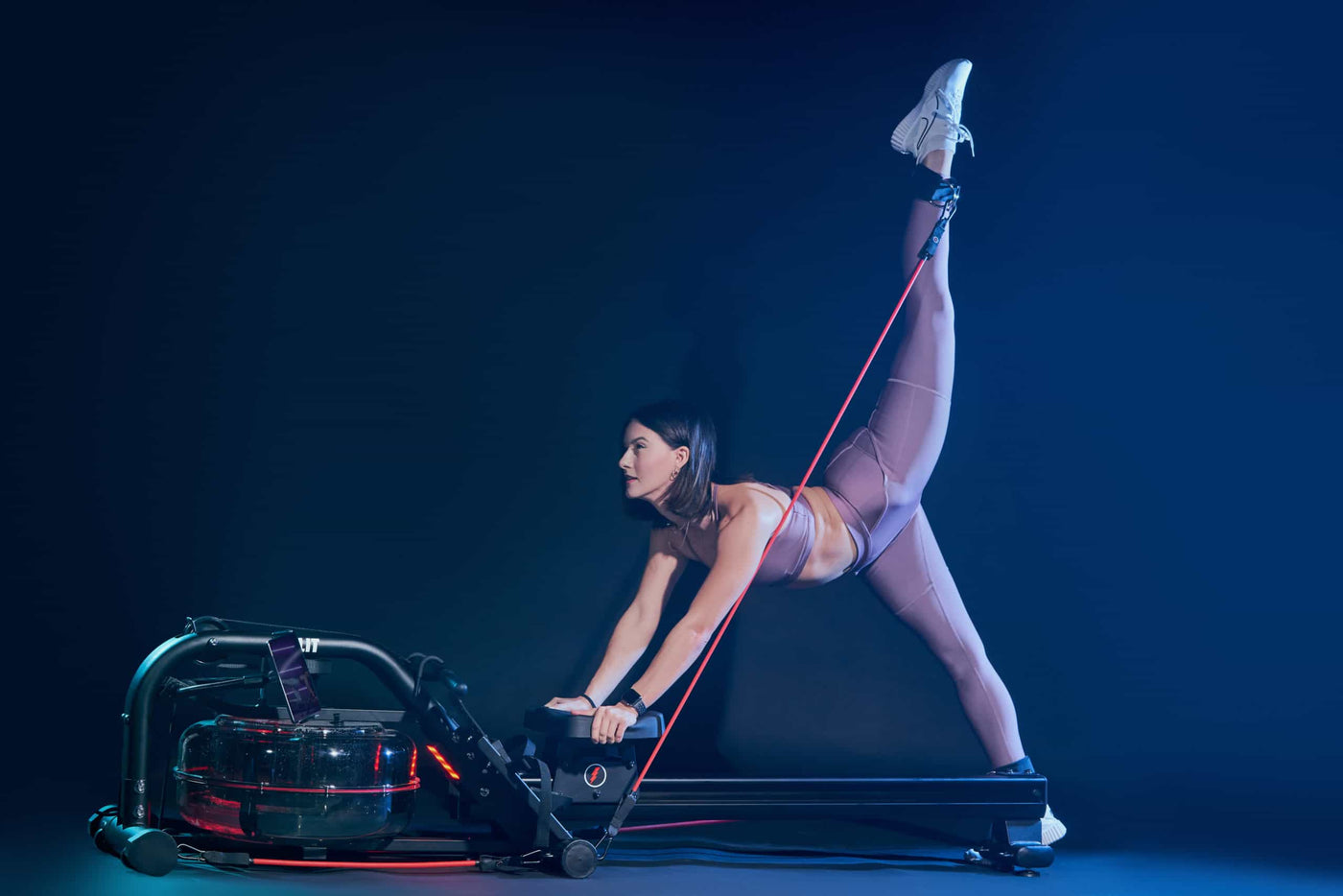 The Seat
The seat functions as the carriage, allowing users to perform lunges, planks, pikes, and more.
Guided Pilates classes and more!
Our online pilates reformer classes range from Beginner, Intermediate, and Advanced classes come in 20-40 minute installments. Using your handles and cuffs as pilates 'loops,' we introduce the fundamentals of breath, flow, alignment, and precision. This unique approach uses eccentric driven movement and less repetition to stabilize the joints, optimize breathing patterns, and create a mind-body connection.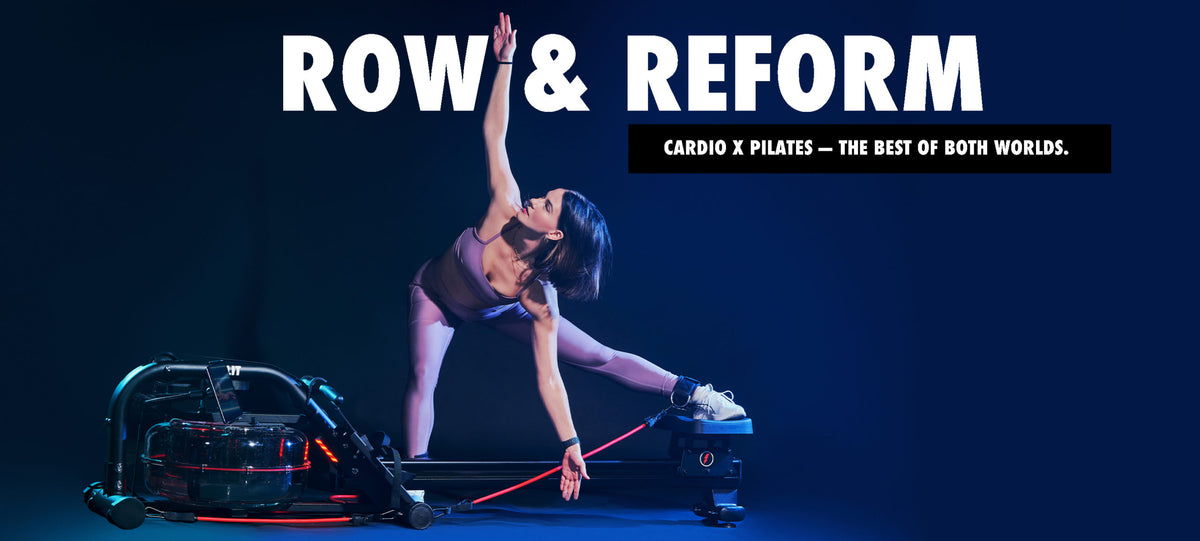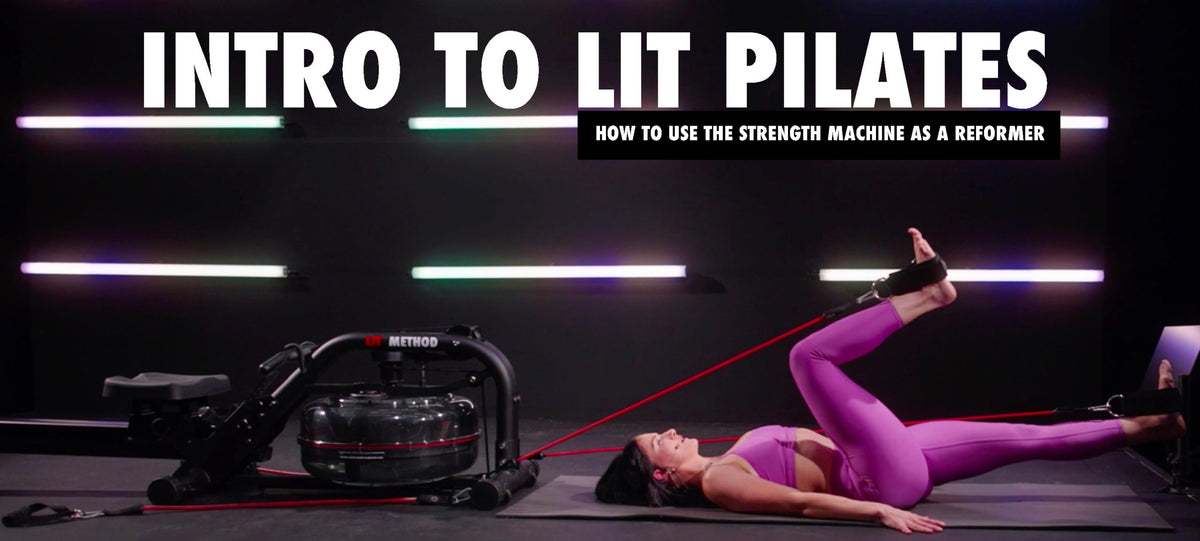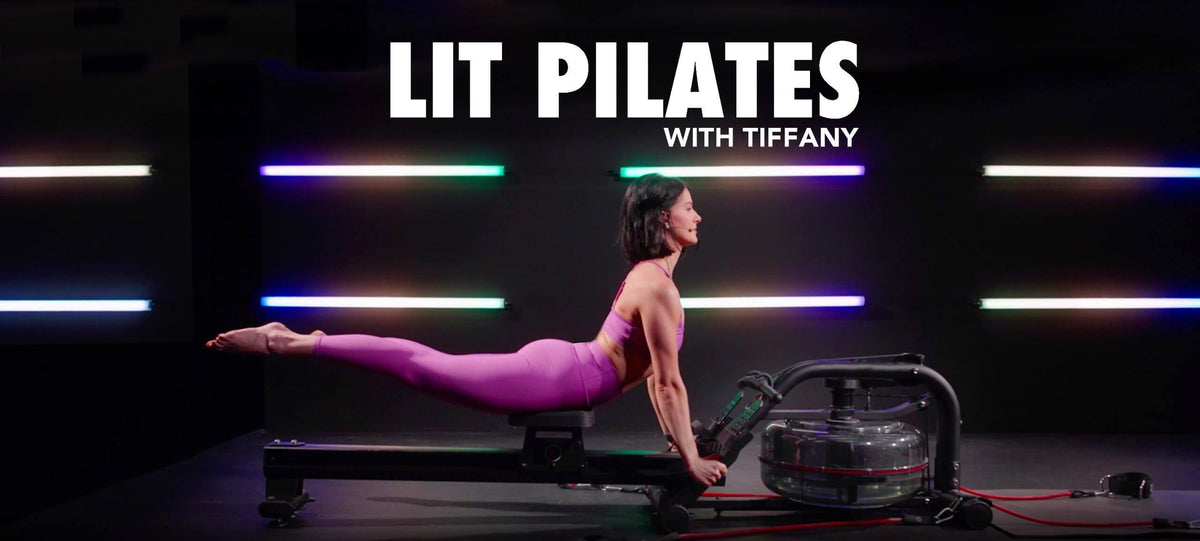 The ideal Pilates Reformer for small spaces
The average pilates reformer machine with a tower weighs between 150 and 300 pounds and its dimensions are anywhere from 6' 8" long by 1'8" wide to 8' 4" long by 2' 6" wide. A traditional pilates exercise machine also stores horizontally or must be disassembled to fit in a smaller space. Our compact pilates reformer dimensions is 7' by 1' 6", weighs 89 pounds with water included, stores vertically, and has wheels for portability.
Check Your Eligibility. No Hidden Fees.
Starting at $36/month*



Checking your credit eligibility won't affect your credit score. 0% APR Available for 6, 12, 18 24, 36 and 48-Month Financing*
Frequently Asked Questions
LIT Method is the foundation for a lifelong workout; we provide a safe, functional and effective workout that minimizes impact on bones and joints...
Reformer FAQ
The LIT Strength Machine gives you the caloric burn of a rowing machine and benefits of a Pilates reformer. It is the world's only all-in-one rower, reformer, and strength trainer. Our Pilates classes burn 3X more calories than traditional Pilates classes.
The Strength Machine is $1750 and comes with free shipping ($250 value) and 3-months of complimentary online access ($75) value. All purchases come with a 30-day trial.
The LIT Strength Machine is 7ft x 1.75ft x 1.6ft. When not in use, the machine can be stored vertically, occupying only 2ft x 2ft footprint.
The standard Strength Machine package will provide you with all the accessories to take every Pilates class and programs.