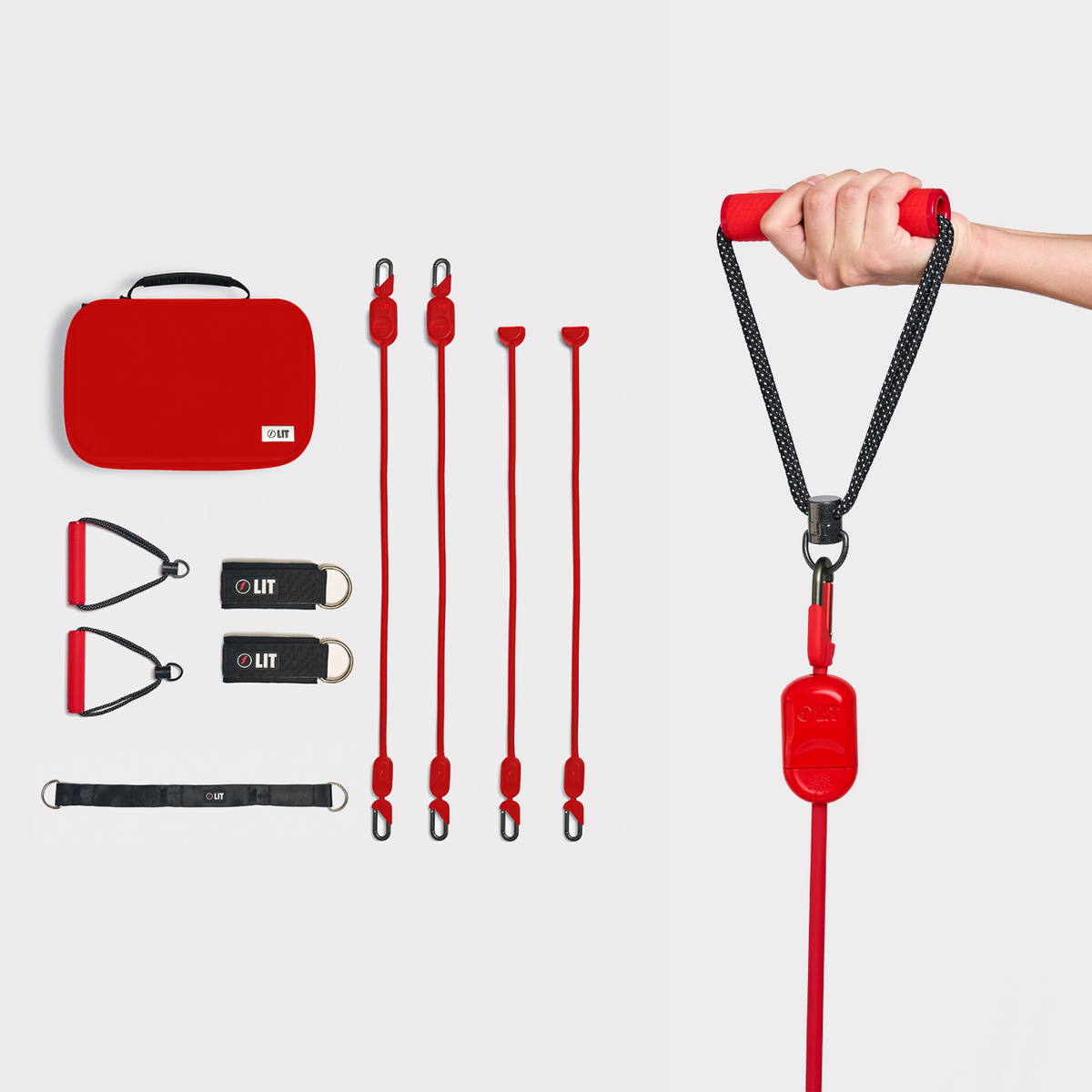 STARTER PACK
$199
This Kit gives you everything you need to complete any class type.
PACKAGE INCLUDES:
LIT AXIS System
30 Day Free Membership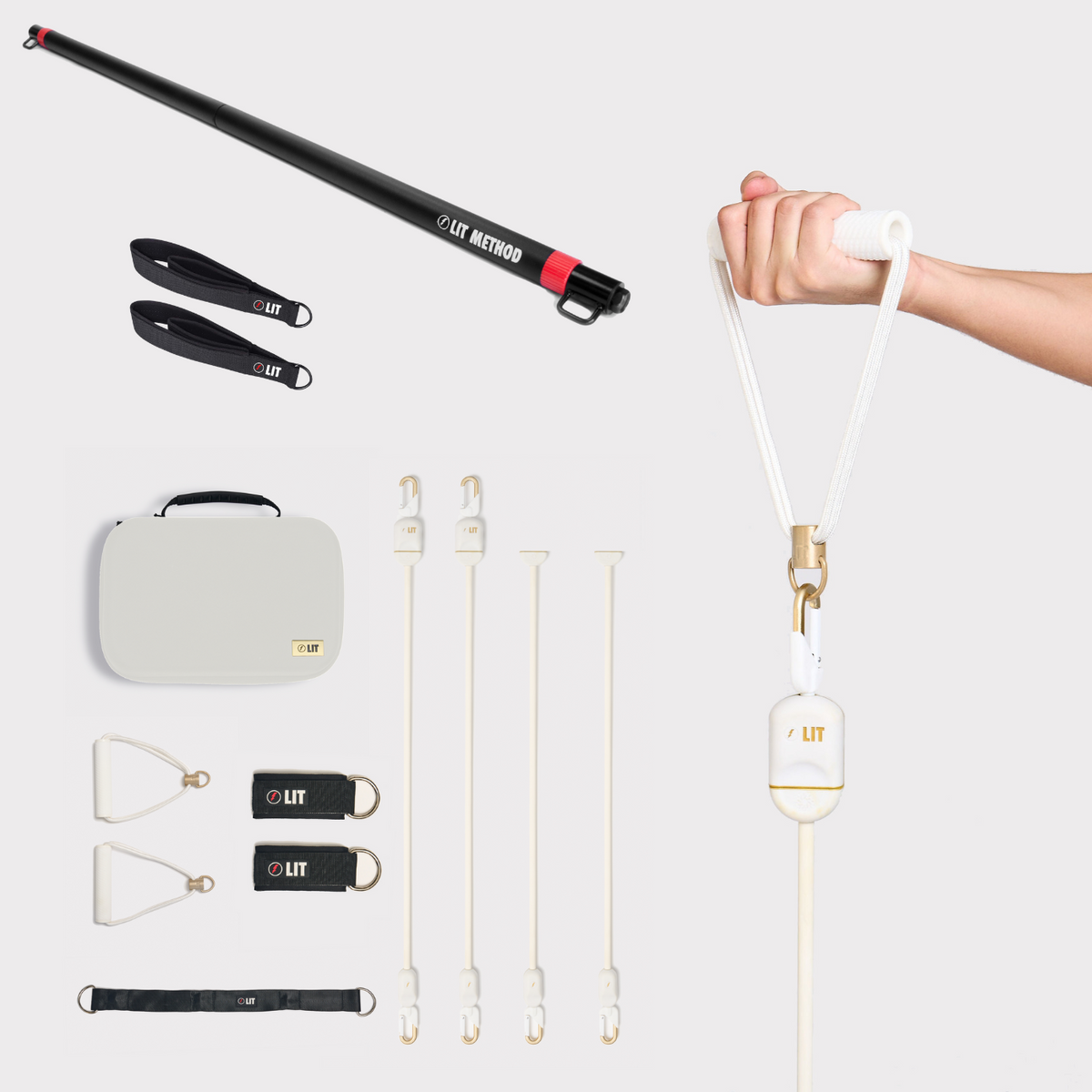 Pilates Pack
$249
$315
This Kit is perfect for people that have experience with Pilates classes.
PACKAGE INCLUDES: SAVE $100
LIT AXIS System
Pilates Loops
LIT Bar
30 Day Free Membership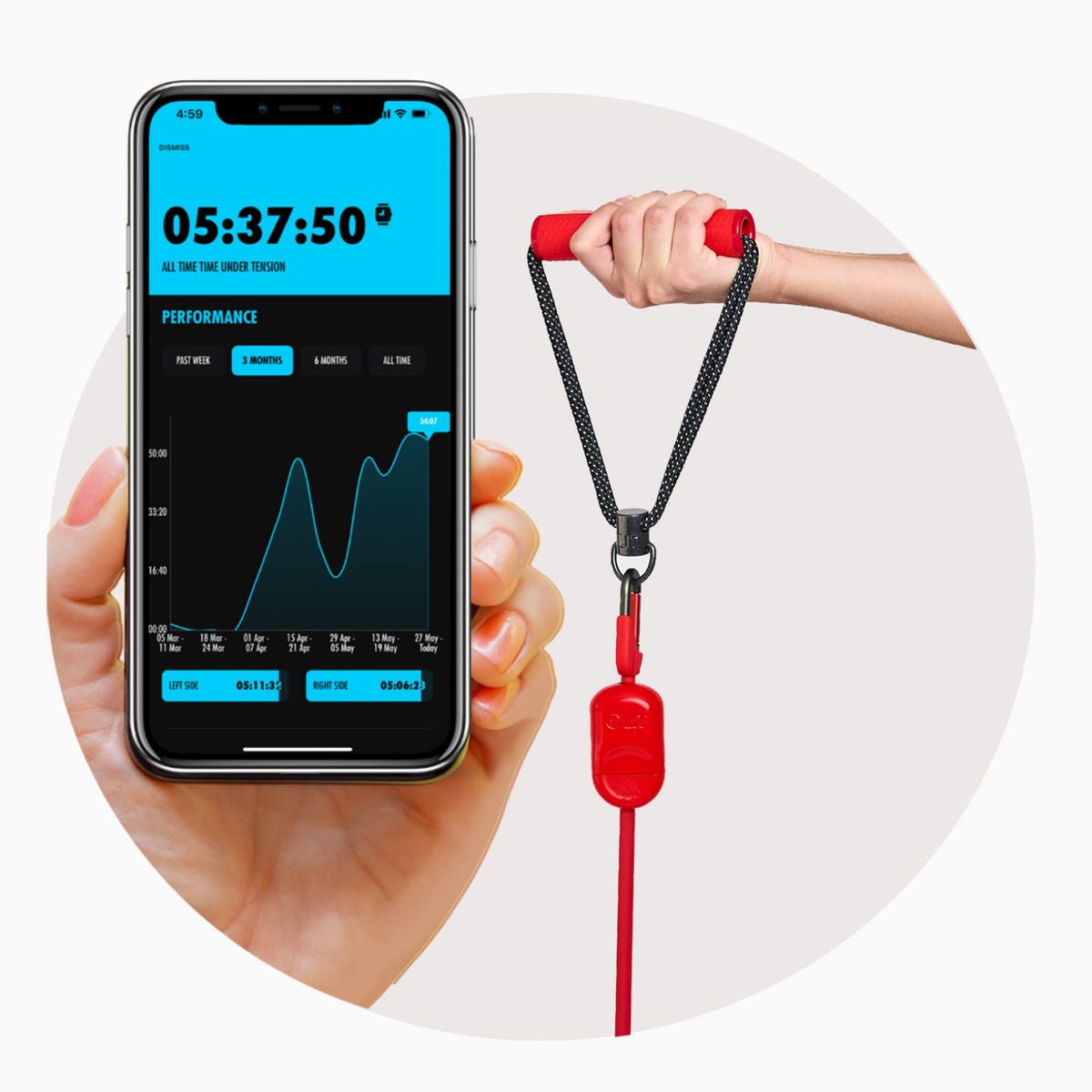 PICK YOUR EQUIPMENT
Every package includes everything you need to enjoy every class type.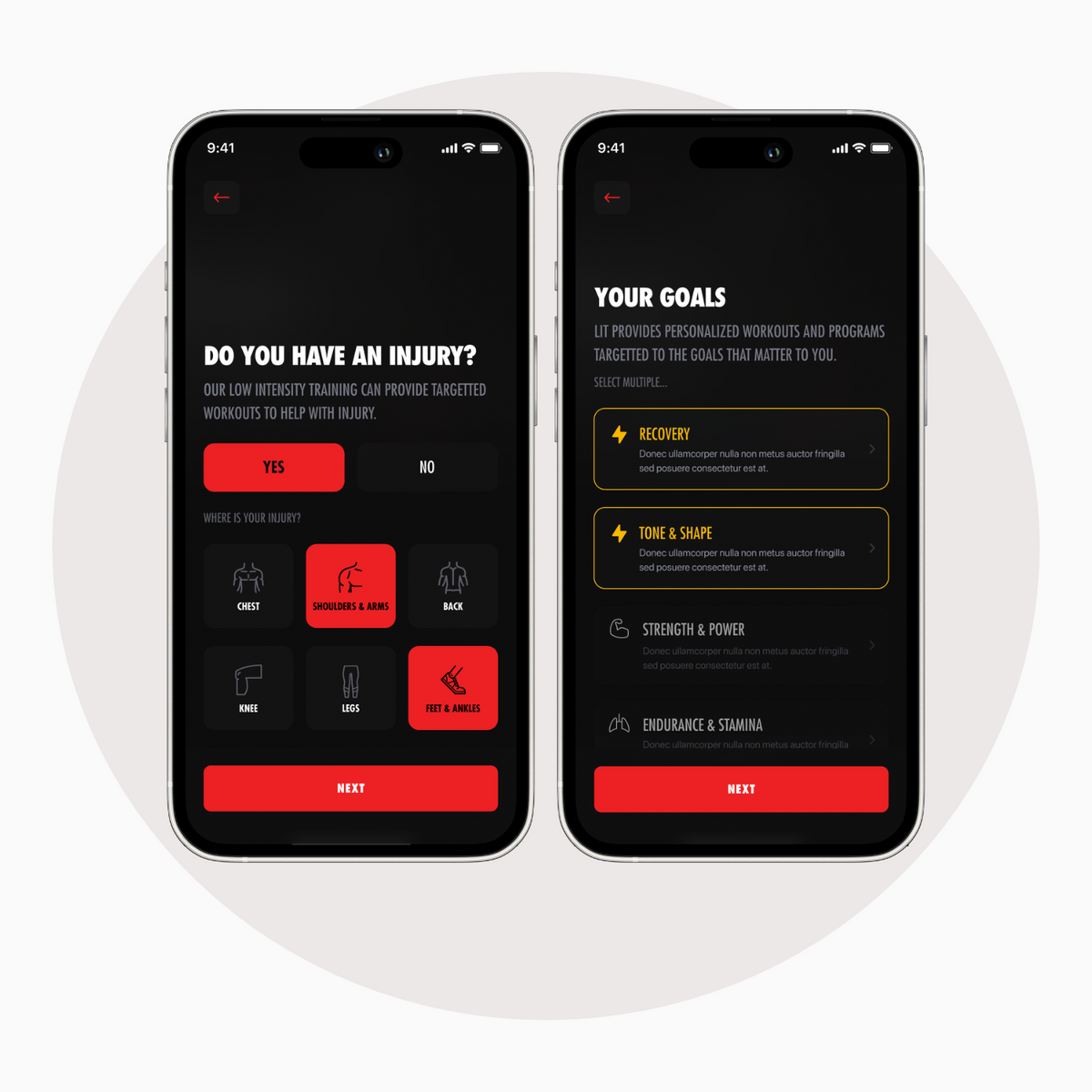 GAIN ACCESS TO THE LIT APP
Based on your assessment, we will generate a custom program for you to follow. Using your data from AXIS, we will recommend specific ondemand classes and measure your strength, symmetry, and recovery.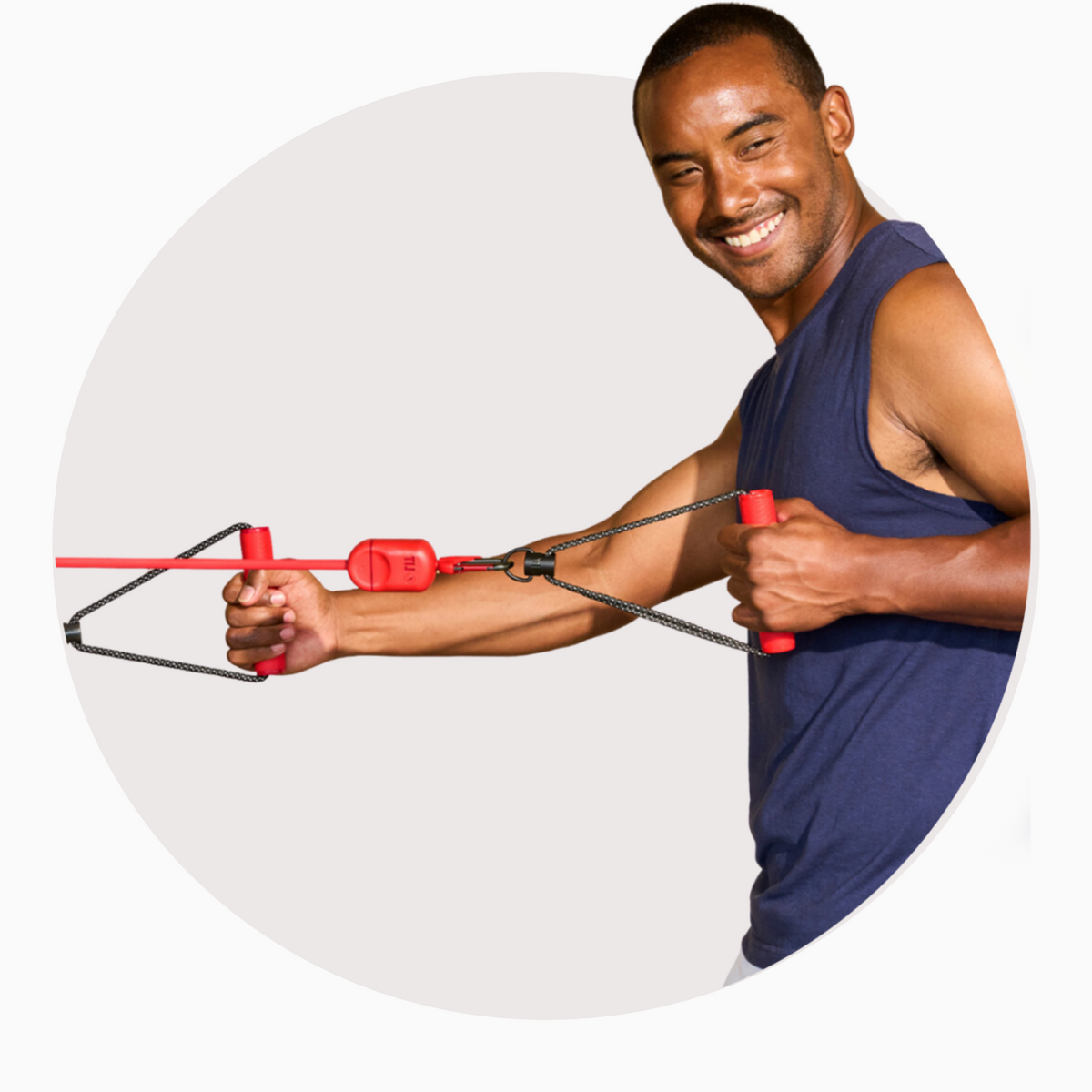 Start your program!
Easily manage and change your. membership with just one click. You can cancel at anytime!
Frequently Asked Questions
LIT Method is the foundation for a lifelong workout; we provide a safe, functional and effective workout that minimizes impact on bones and joints...
LIT AXIS™ FAQ
We have a growing library of 300+ classes across multiple categories like strength training, pilates, cardio, core, recovery, and more. We also customize your experience with curated programs ranging from 2-4 weeks.
Yes, we have classes and programs that feature no anchor point at all! We strive to be as versatile as possible so an anchor is not required, but it is included in your kit complimentary!
Every purchase comes with a full kit to perform every type of workout and includes:
• One pair of AXIS Smart Sensors that pair with any device via bluetooth and hold up to 200LBS.
• One pair of adjustable LIT bands (0-60LBS)
• One pair of adjustable LIT bands (30-100LBS
• One pair of handles
• One pair of ankle cuffs
• A universal anchor for multiple attachment points
• A lightweight protective carrying case
With built in smart sensors, our trademarked symmetrical strength training provides a revolutionary left-right approach for detecting and correcting muscle imbalances. We also track reps, resistance loads, total volume lifted, calories, and time under tension. 
Yes! This feature is called "Freestyle" which means you can track your repetitions,
time under tension, total weight lifted and more without taking an instructor led class.
We offer a 5-year warranty on all accessories and a lifetime warranty on AXIS sensors with an active membership.
LIT AXIS™ is the world's first portable, connected fitness system that doesn't require electricity or charging. This sleek, compact design allows you to take metrics on the move and train from anywhere, anytime. 
Yes, our LIT app that integrates with all of our equipment is available on the Google Play Store. You can download it HERE.
Yes, the LIT app is available in the Apple App store. It is compatible with all devices, you can download it HERE.