Shop our Cyber Monday Blowout Sale — Save $1000
Hurry and secure your machine today, all purchases are shipping next business day. Limited time lowest financing prices with 0% APR.
Why the LIT Strength Machine is the ultimate indoor rowing machine
Simply put, resistance rowing is what sets the all-in-one LIT Strength Machine apart from other rowers making it the best rowing workout machine out there. Resistance rowing is a signature Low Impact Training workout that couples a challenging roster of rowing variations, band technology, and adjustable water resistance levels.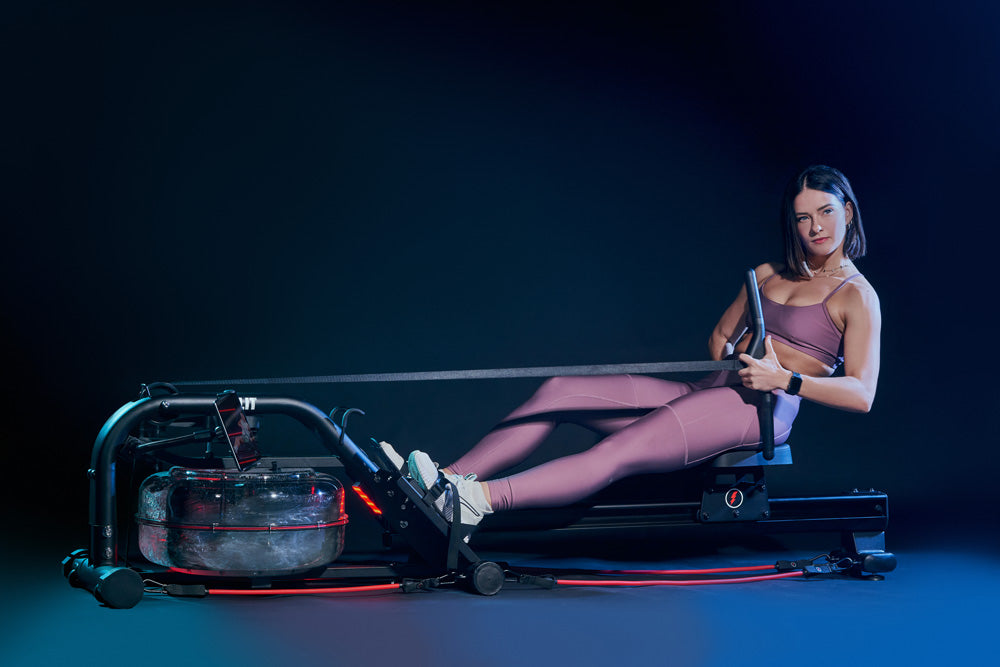 Total body strength
The LIT Strength Machine is the only rowing exercise machine that utilizes 100% of your muscles, gives premium metrics in rowing and strength training, providing a full-body workout with no impact on injury-prone joints. We offer a unique rowing experience that delivers results, not injuries.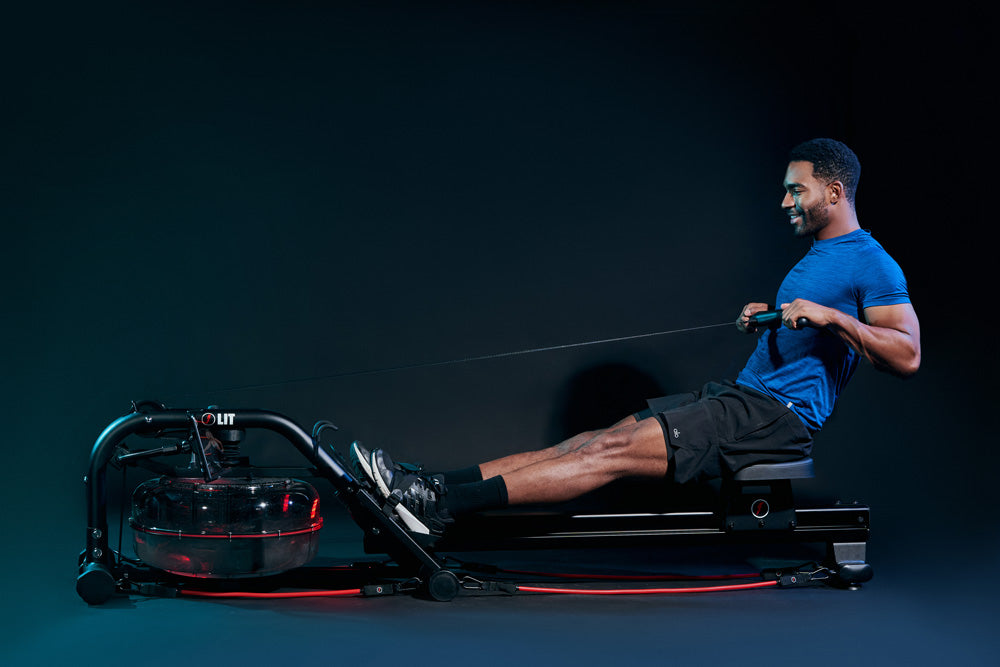 Revolutionary rowing
Traditional rowing machines are boring, so we built something different! Our dynamic roster of rowing variations allow you to not only maximize your caloric burn, but also build strength and power in the process. From bicep curls, shoulder raises, presses, and pulls, our variations will take you from the rut of routine indoor rowing to the most revolutionary, versatile experience out there.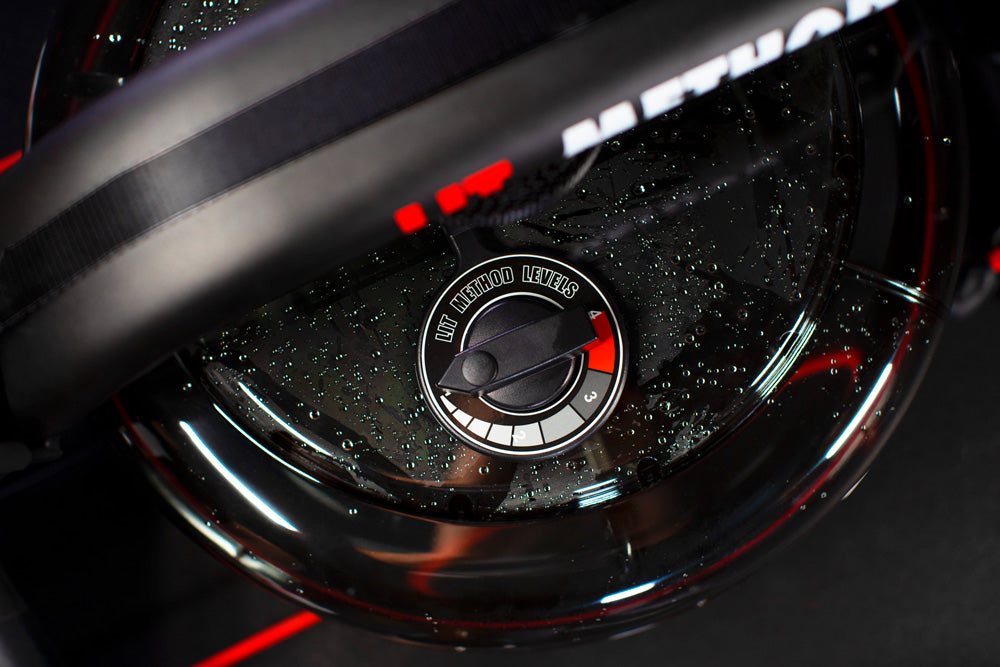 Adjustable Water Resistance
With four LIT water resistance levels running from 10LBS to 40LBS in our patented dual tank drum, users can easily adjust their resistance on the water rower with a turn of a knob. Additionally, our resistance bands are designed to loop around both sides of the rowing handle for increased resistance. You never have to empty or change the water because we supply you with a lifetime supply of water treatment tablets.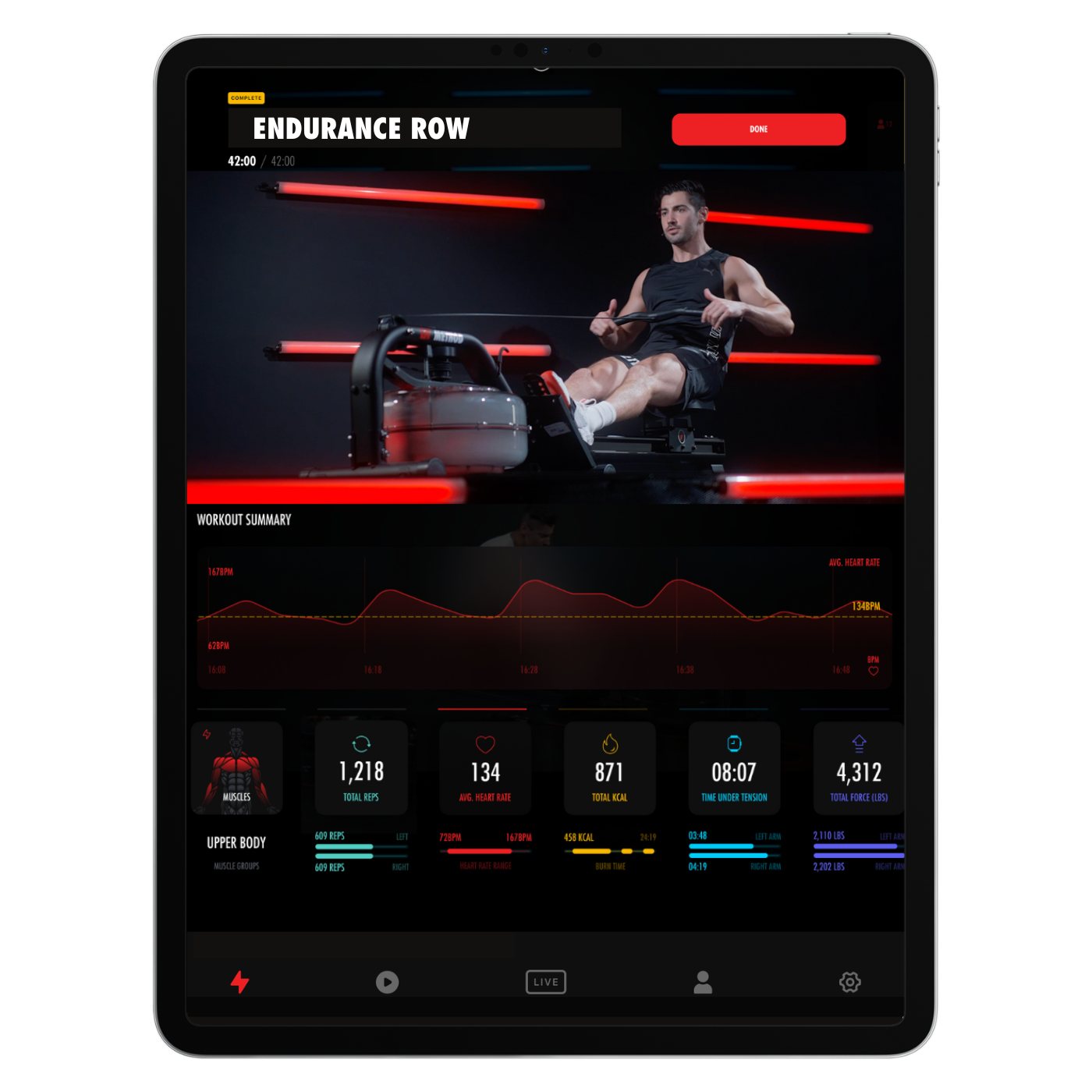 Smart rower features + metrics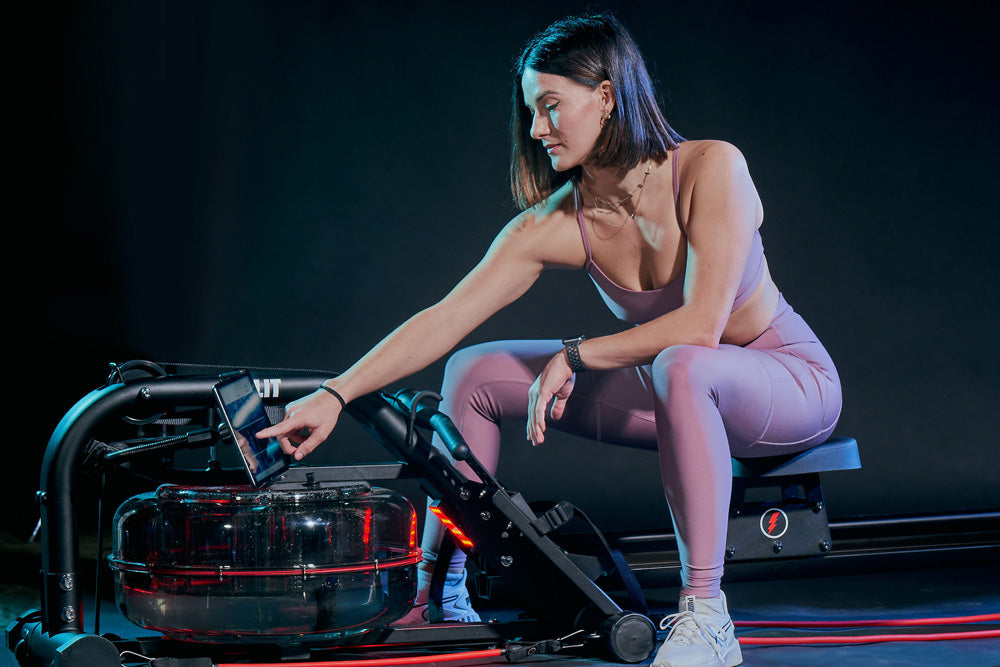 Quiet and Durable
We are the only rowing machine that offers a lifetime warranty, because we believe in providing products that last a lifetime. Have kids sleeping in the next room? We did and that's why our patented dual-tank technology absorbs sound making it the most quiet rowing machine on the market. 
LIT Rowing classes
Beginner, Intermediate, and Advanced classes come in 10-40 minute installments. Our Master the Machine program allows you to explore the fundamentals of rowing, as well as Low Impact Training's signature variations. Discover why LIT's resistance rowing workout is the future of fitness.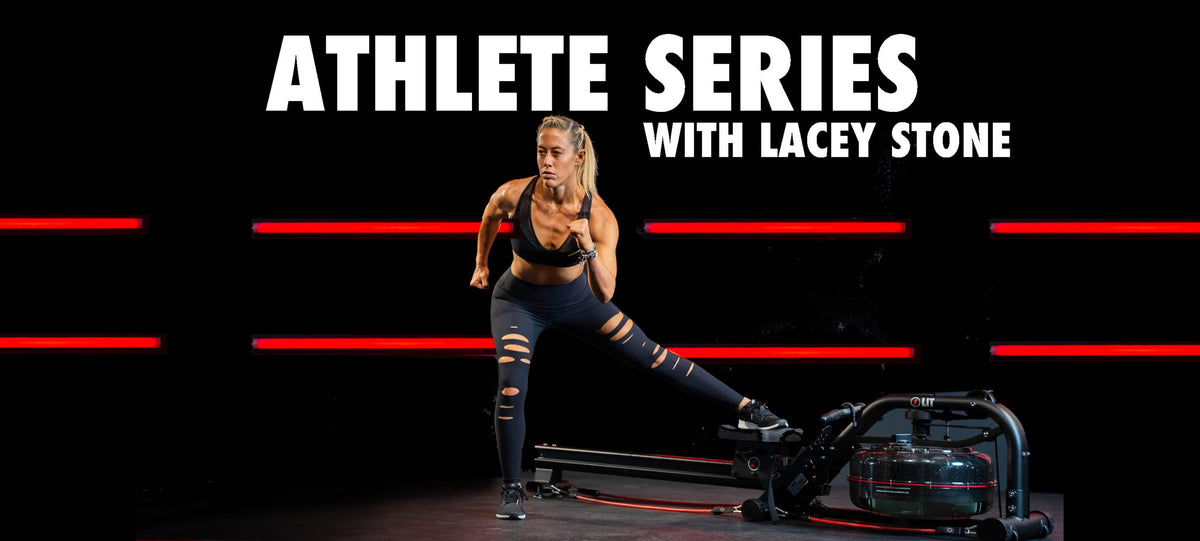 PROGRAM: 1 Week
ROWING X STRENGTH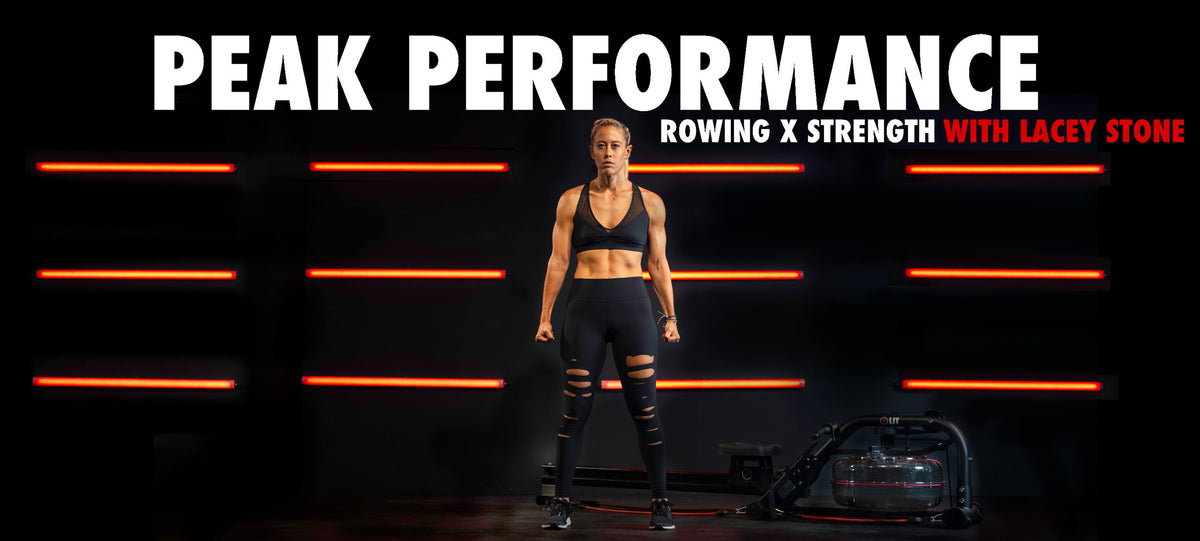 PROGRAM: 2 Weeks
ROWING X STRENGTH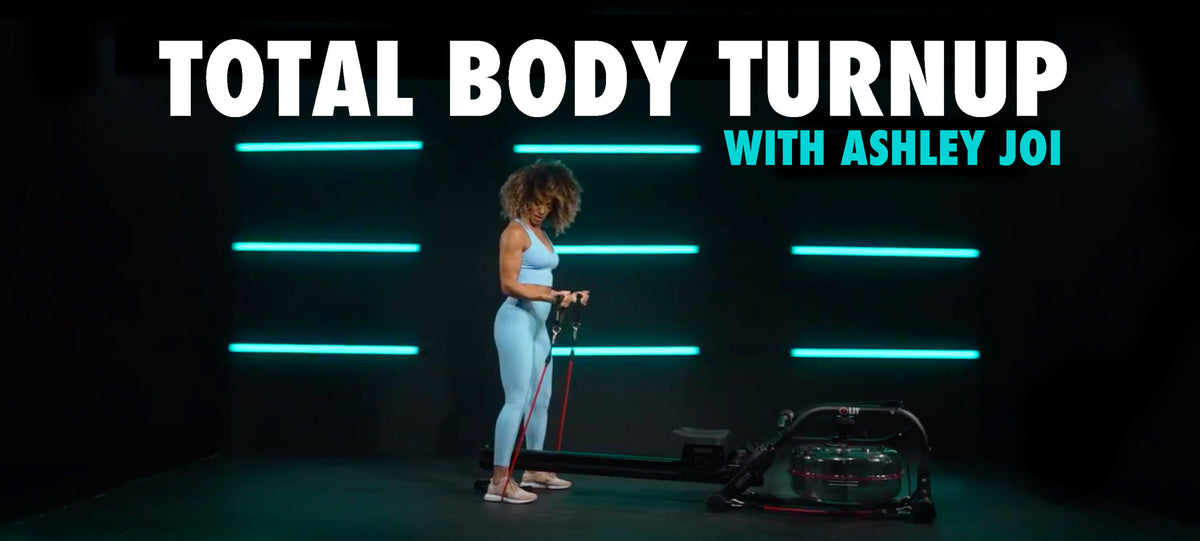 PROGRAM: 2 Weeks
ROWING X STRENGTH
Portable rowing machine with vertical storage
Traditional at-home indoor rowing machines are stored horizontally. The LIT Strength Machine is 7' by 1' 6", weighs 89 pounds with water included, is lightweight, stores vertically and has wheels for portability making it the ideal compact rower for small spaces. Additionally, our rowing machine does not require electricity.
Check Your Eligibility. No Hidden Fees.
Starting at $36/month*



Checking your credit eligibility won't affect your credit score. 0% APR Available for 6, 12, 18 24, 36 and 48-Month Financing*
Frequently Asked Questions
LIT Method is the foundation for a lifelong workout; we provide a safe, functional and effective workout that minimizes impact on bones and joints...
Strength Machine FAQ
With LIT Method, there is no jumping, no running, and no weights. Designed to include a combination of strength training, cardio, and physical therapy, there's little to no impact being placed on the ankles, knees, hips, elbows or shoulders -- all of which are prone to injury with other workouts.
Why just pick one, when you can have it all? The LIT Strength Machine is the only 3-in-1 rower, reformer, and strength trainer. The machine offers 4 different levels of water resistance from 10-40LBS, extended footplate to reduce impact on your knees, elevated seat, performs 500+ exercises, stores vertically, and has premium metrics! 
Yes! Row and Reform is one of our most popular classes on the platform and combines rowing and reformer Pilates exercises. All Strength Machines come with ankle cuffs that serve as Pilates loops. 
The LIT Strength Machine frame has a lifetime guarantee and a 5-year guarantee on all other parts.
All machines are back in stock. Once your LIT Strength Machine is processed and it will be shipped out next business day! You can access your videos immediately upon signing up for the platform.
The membership is optional. All LIT Strength Machine purchases come with a 3-month complimentary trial for LIT On-Demand. Additionally, complimentary access to LIT On-Demand is available immediately upon ordering. However, your three-month trial time period won't begin until you receive your machine. More time to learn about and love getting LIT! You can start or stop your membership anytime. 
Yes! Up to five users are authorized with  your LIT membership.
The LIT Strength Machine can support users up to 6'9" and 450LBS.
We pre-assemble 85% of your machine prior to shipment so you can spend more time getting LIT. Assembly requires 4 screws and takes less than 10-minutes.
The LIT Strength Machine is lightweight, heavy-duty, and requires no maintenance. The water does not need to be changed. Simply drop in a chlorine tablet (provided by us with the shipment of your machine) every year for clear, pristine water in the drum.