A full 360 degree health solution
CUSTOMIZED REHAB PROGRAMS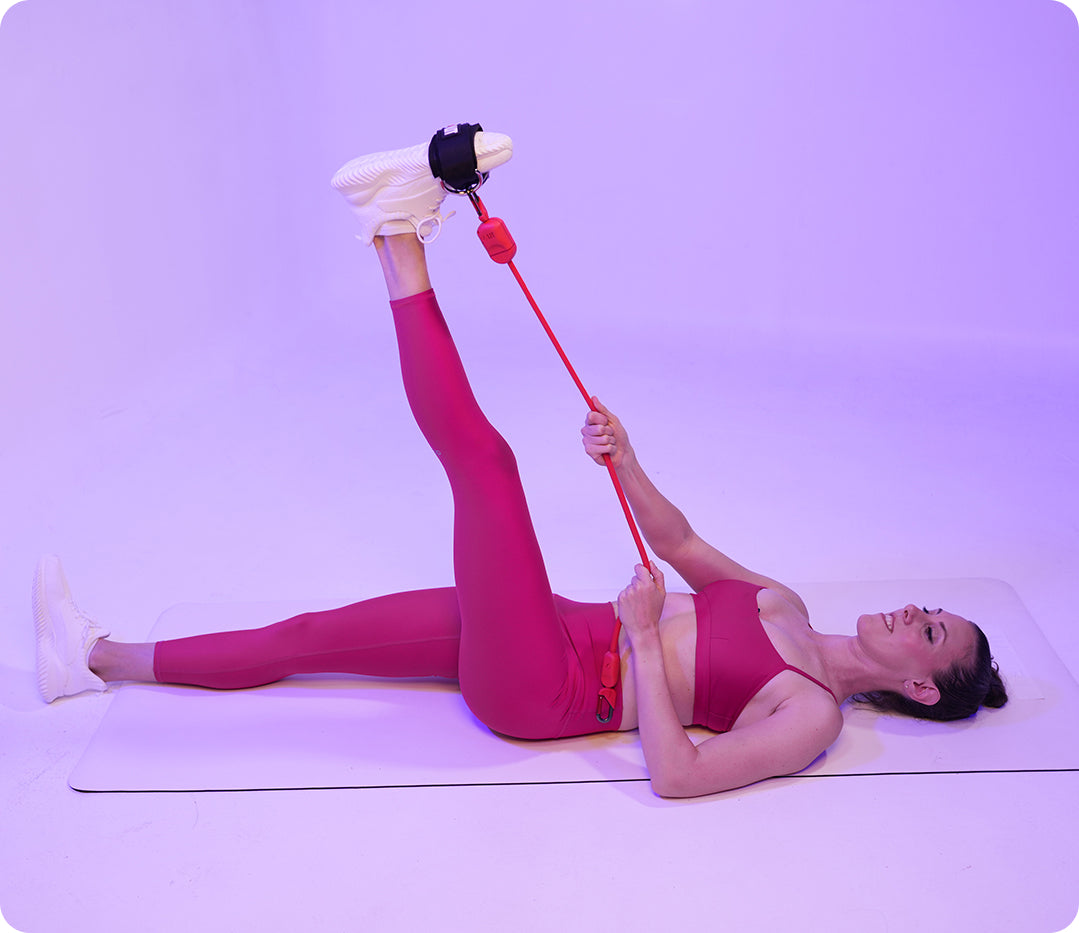 WE ARE TRANSFORMING THE WORLD OF FITNESS & PHYSIOTHERAPY FOR THE MODERN CONSUMER
At LIT, our mission is to empower people to feel and function at their very best with the largest 360 degree health platform in the world. 
If you are dealing with chronic pain or suffer from an injury, the current solutions offer a fragmented experience, leaving people in no man's land when it comes to longevity and pain management. 
We are helping you live pain free with data rich experiences with versatile, engaging technology and devices. 
The problem
THE EXISTING physical therapy LANDSCAPE IS CONFUSING & EXPENSIVE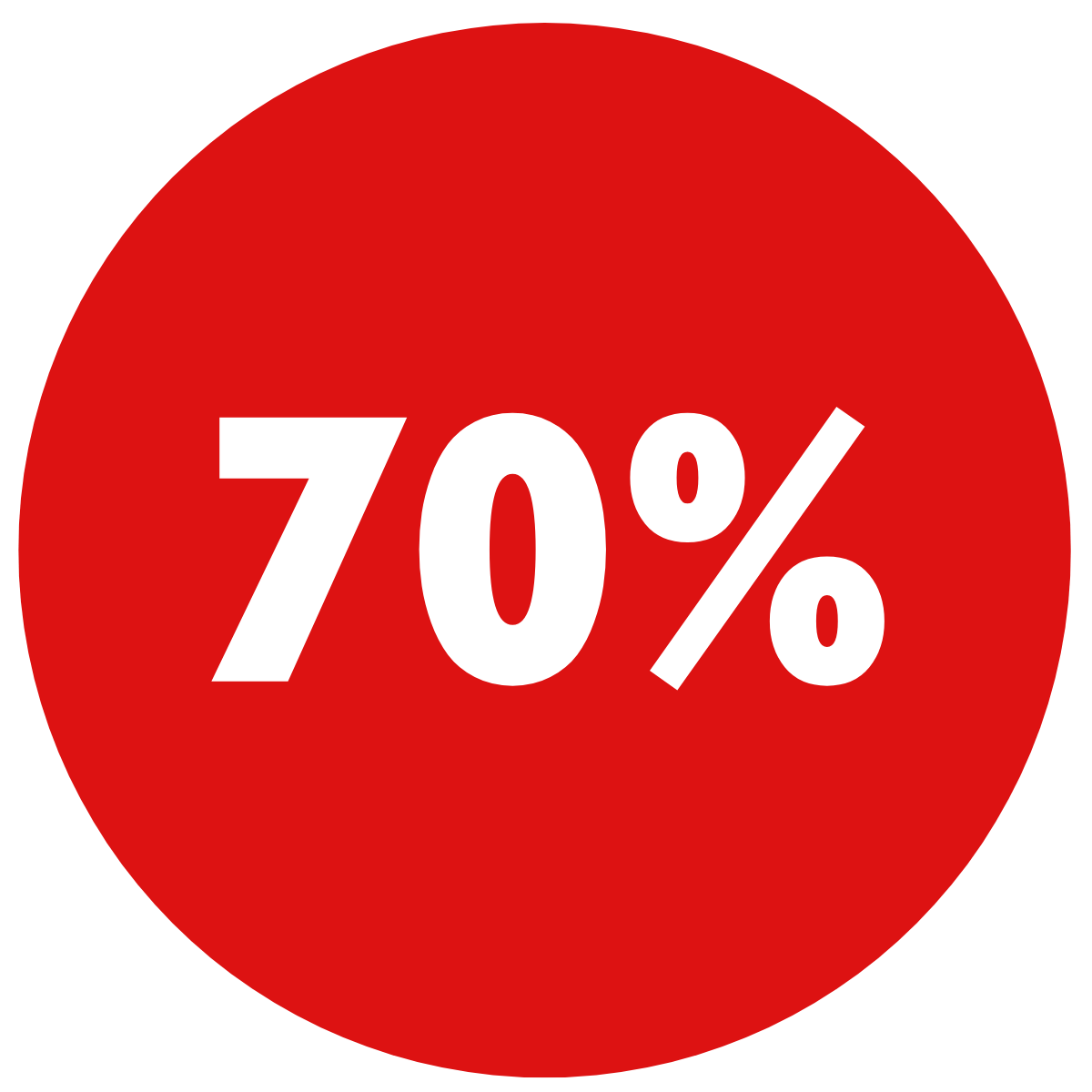 of physical therapy patients fail to complete their full course of care.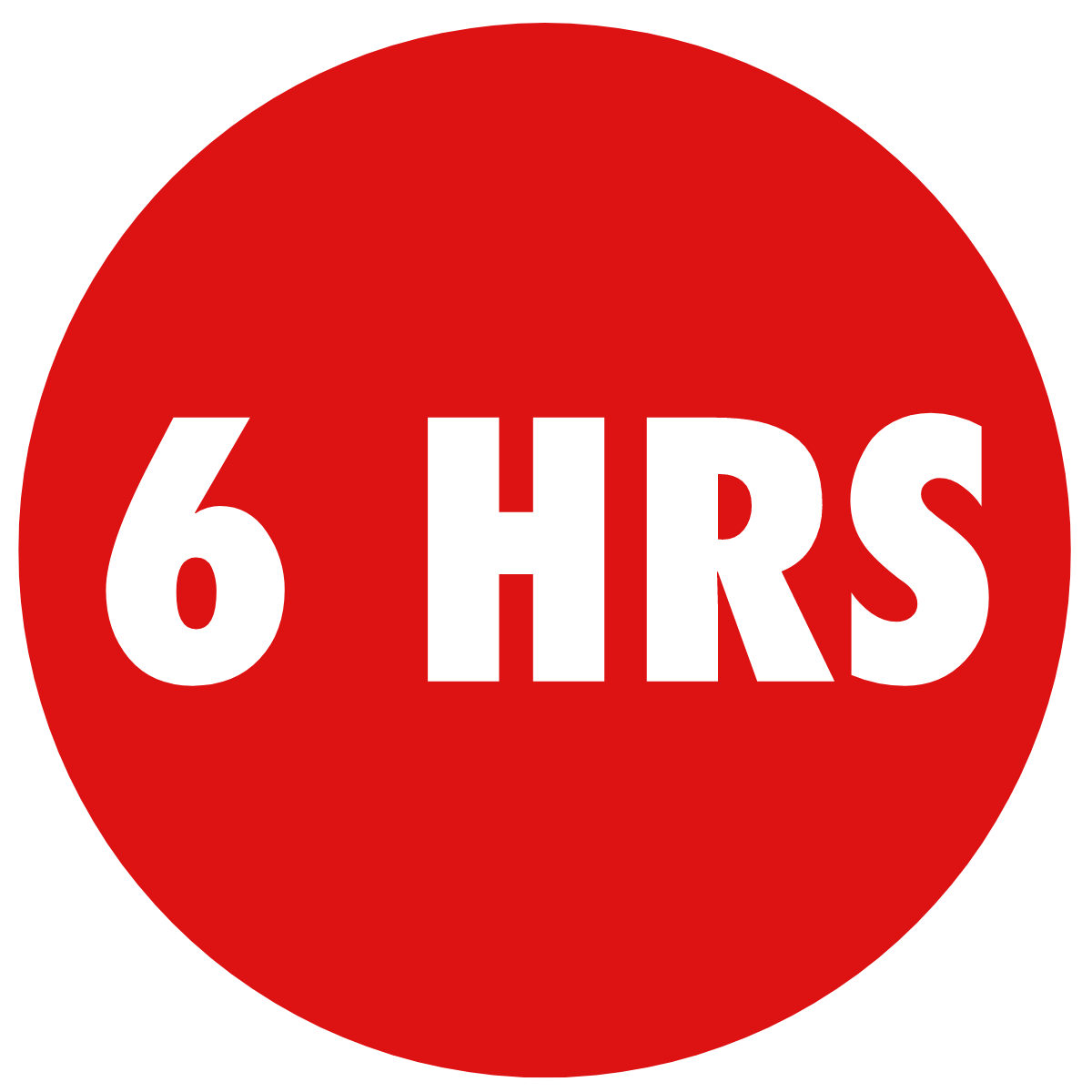 on average spent per week at physical therapy, for 6-8 weeks.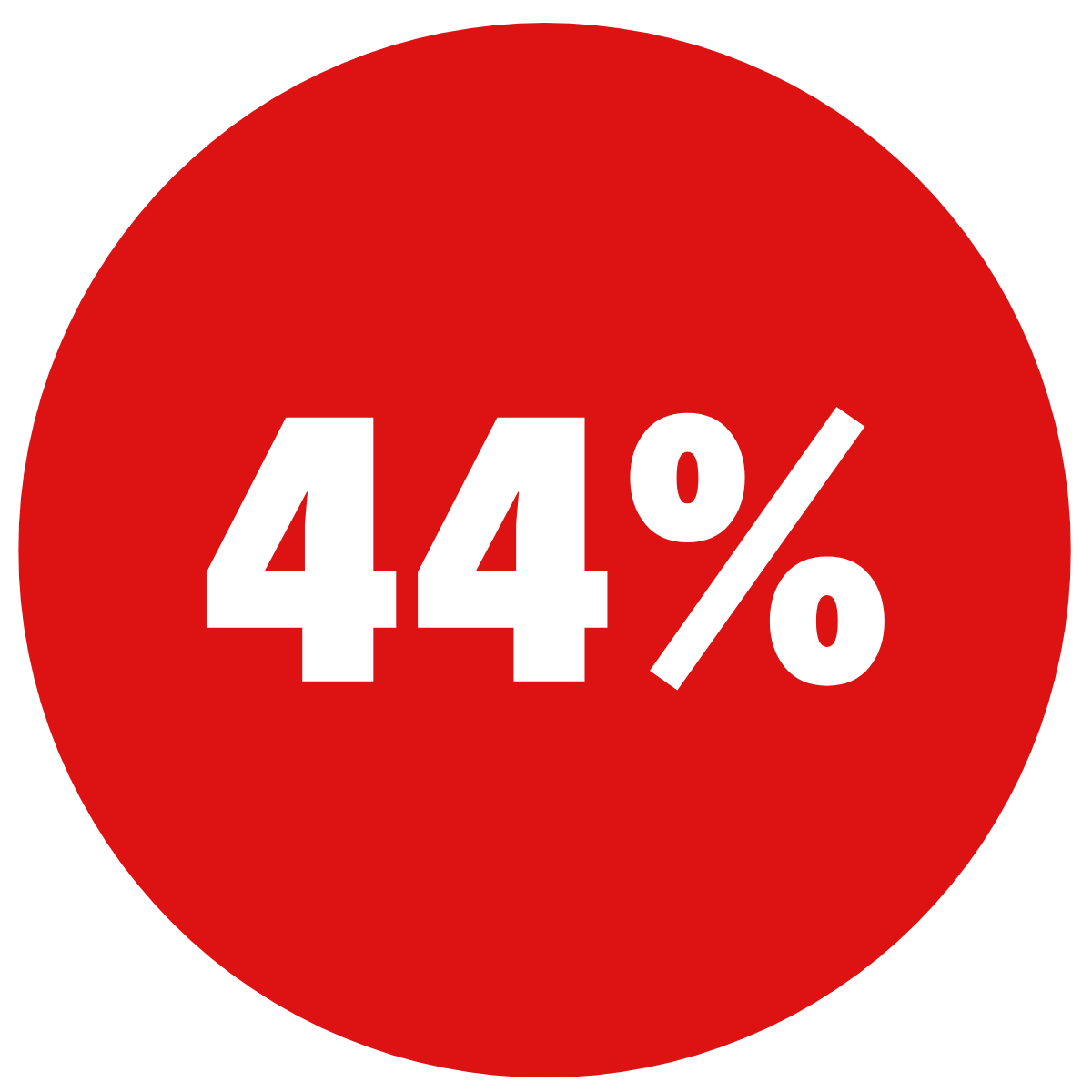 of Americans did not seek medical help because of cost.
HOW WE CAN HELP
Premium physical therapy & fitness all in one place
LIT PHYSICAL THERAPY AT YOUR FINGERTIPS
HOW IT WORKS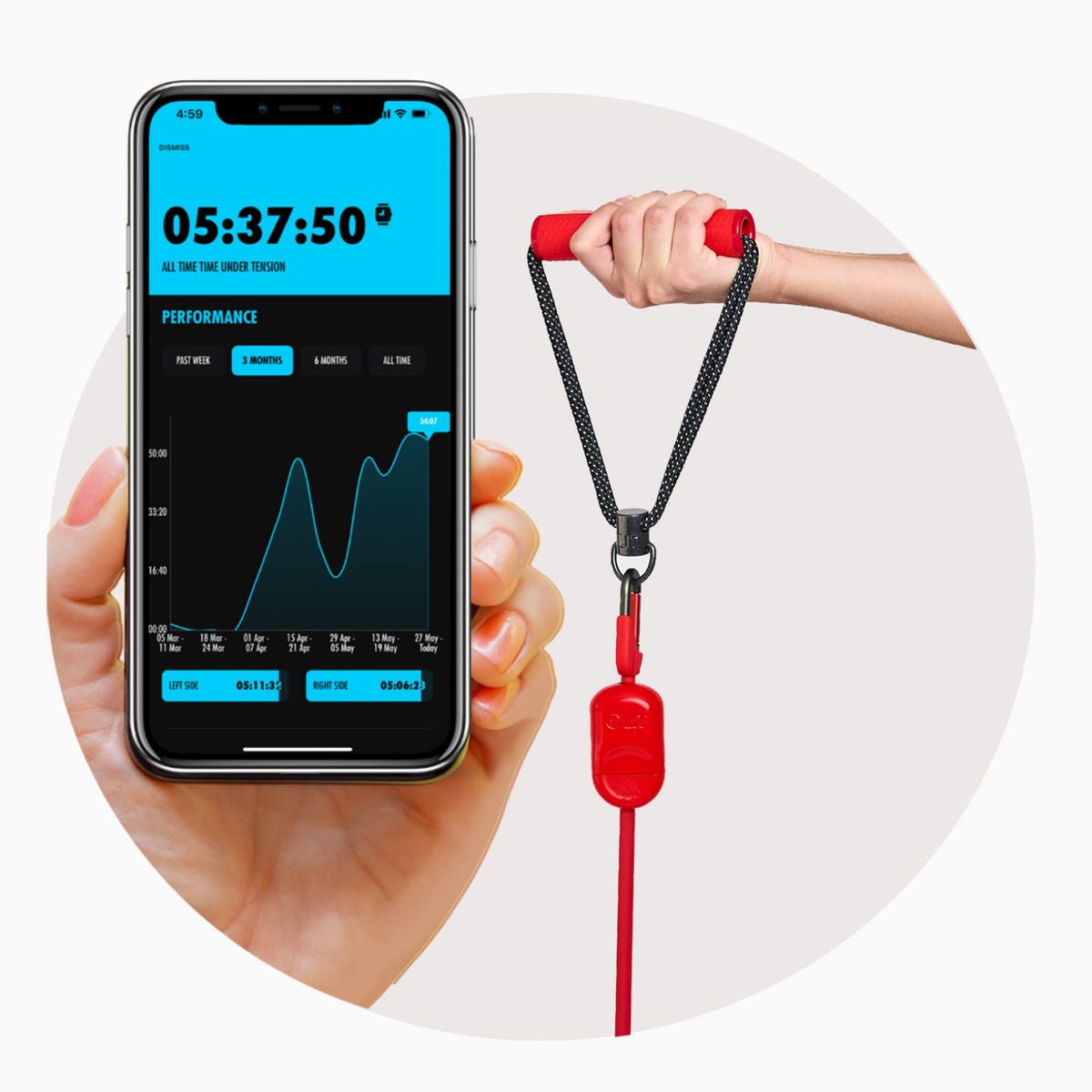 PICK YOUR AXIS Package
Personalize your experience by choosing your hardware solution based on your goals. LIT AXIS pairs with any device with bluetooth capabilities.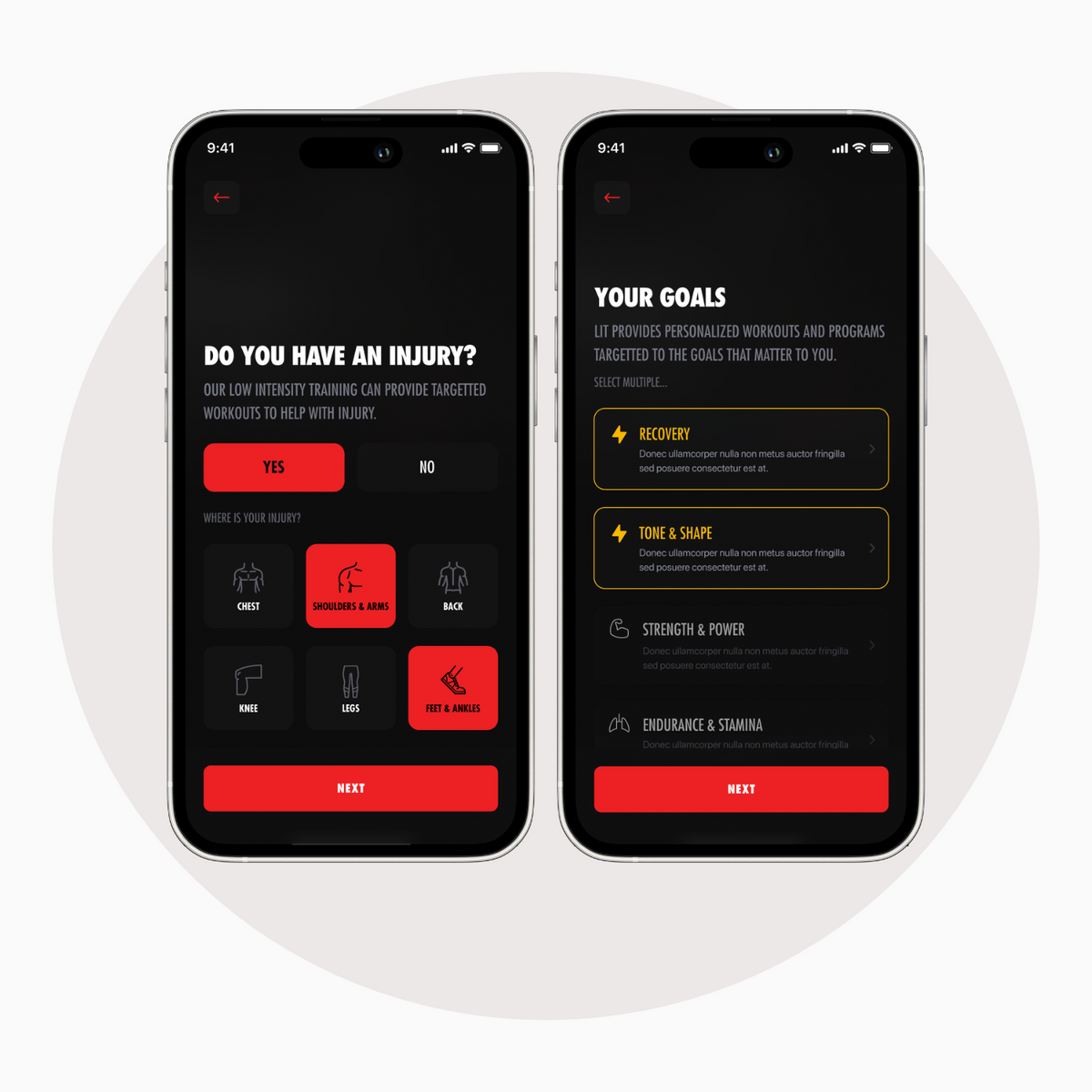 COMPLETE YOUR INJURY ASSESSMENT
Based on your results, we will recommend a preventative or corrective program for you to follow.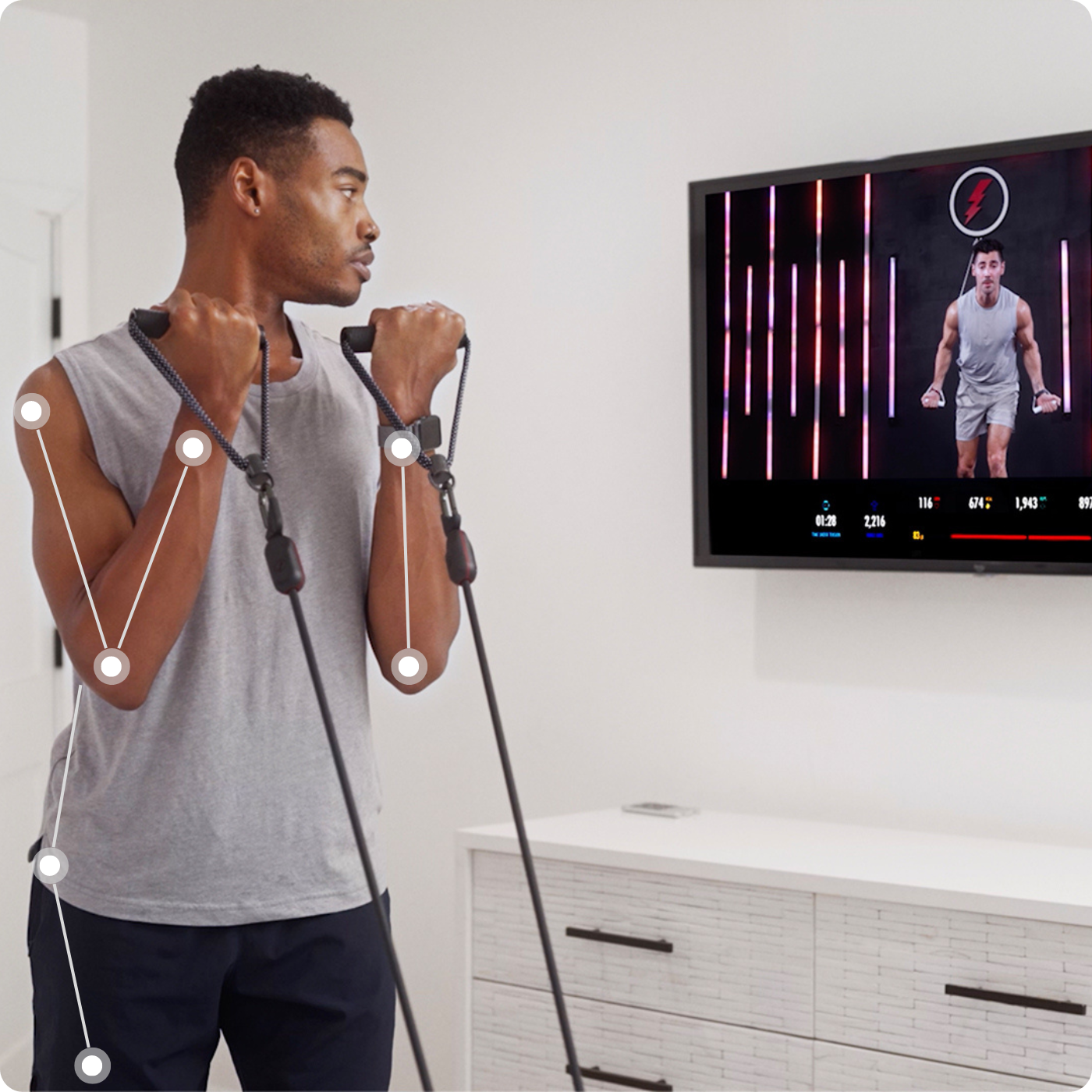 Physical therapy
What we address
LIT treats all MSK conditions to help you live your best life. 
NECK PAIN: We focus on chronic pain and addressing tech neck. 
SHOULDER PAIN: We treat a wide range of shoulder issues including prehab, rehab, and more.
LOW BACK PAIN: Get relief from chronic lower back pain. 
KNEE PAIN: Recover post surgery and ease pain.
INSURANCE AND/OR EMPLOYER REIMBURSEMENT
CHECK YOUR ELIGIBILITY
You may be eligible for reimbursement through your insurance! Check your eligibility below.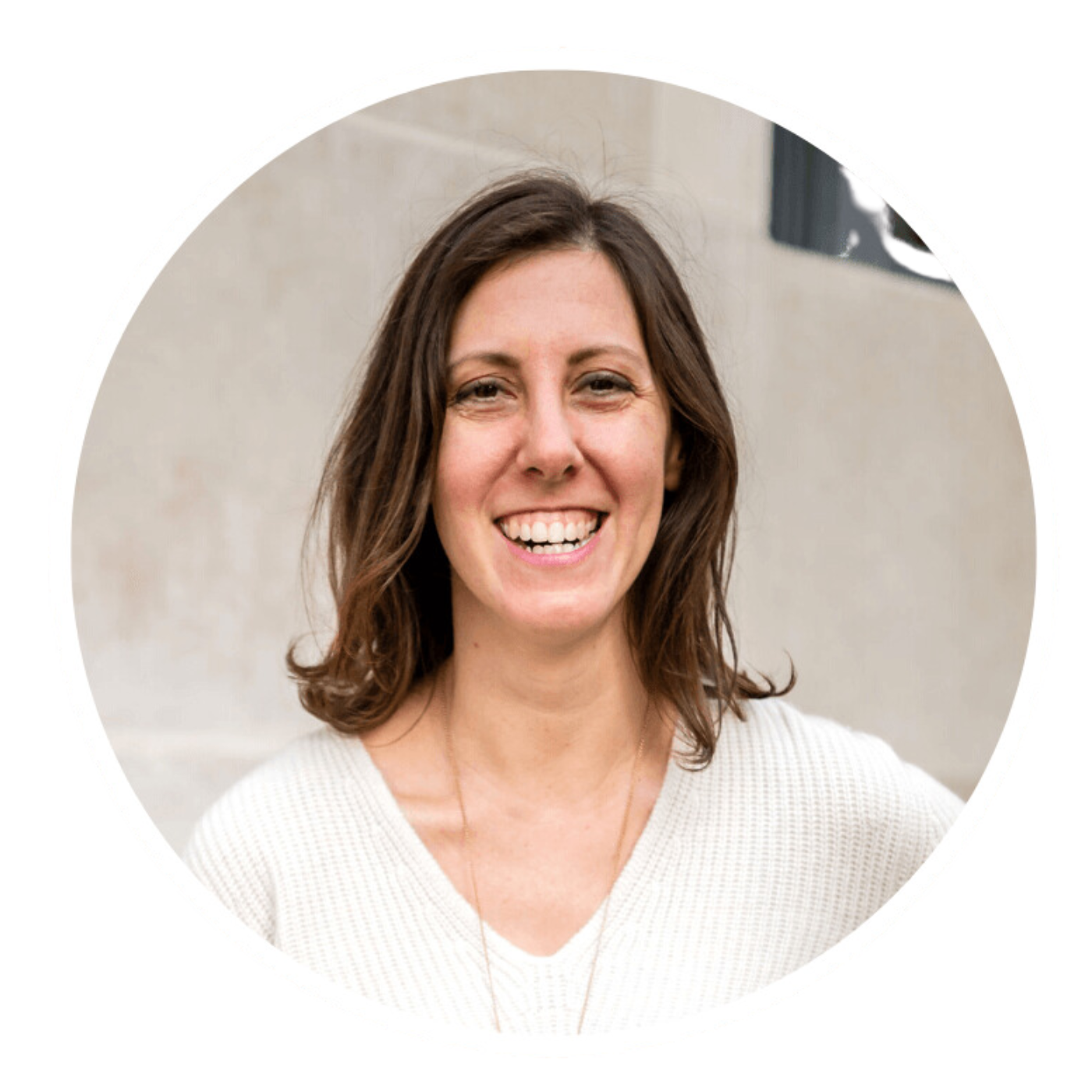 Care FROM LICENSED Doctors of PHYSICAL THERAPY
Rachel is a Doctor of Physical Therapy, Certified Strength & Conditioning Specialist, writer and mom. She is a Forbes Health Advisory Board Member and an ex-college rower. Her writing has been published in Forbes, Men's Health, Women's Health, Runner's World, SELF, and other publications.
Say goodbye to expensive copays & inconvenient treatment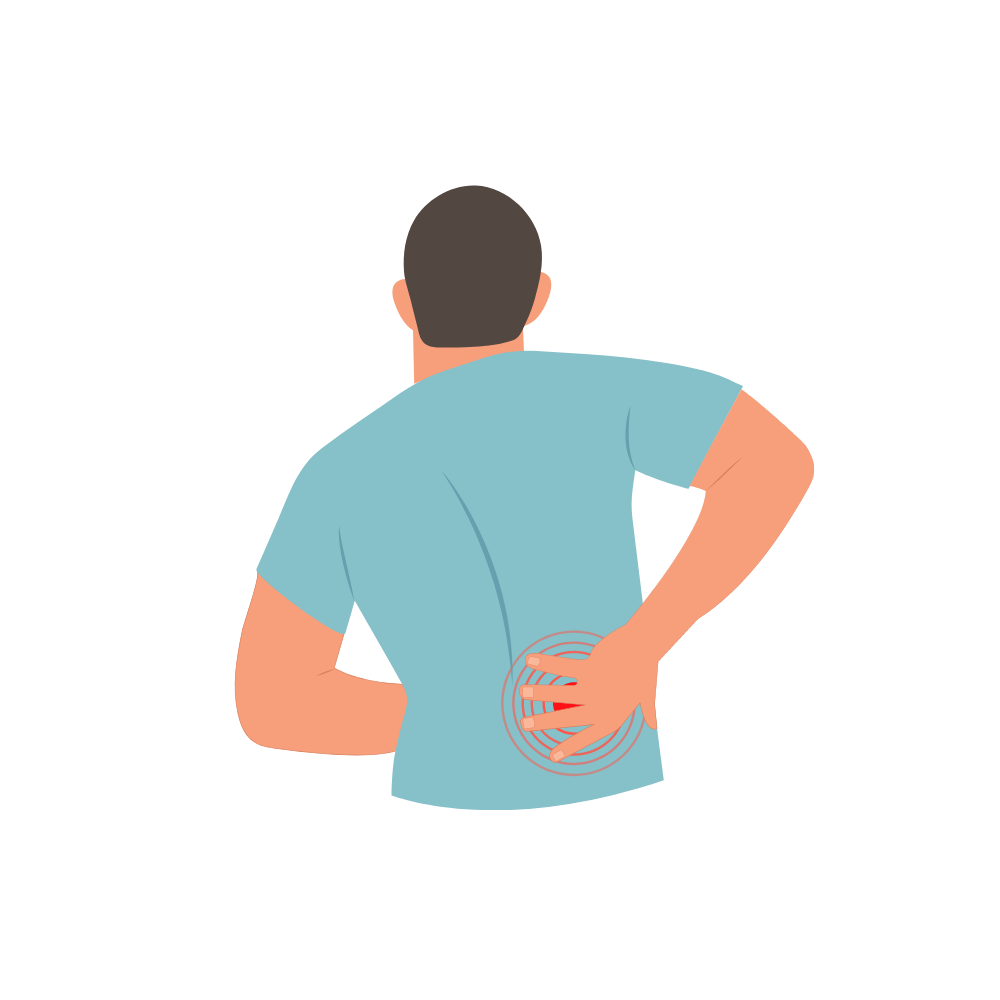 "Excellent for chronic back pain"
"LIT helps me access the care I need to stabilize my back whether I'm working from home or traveling."
"an affordable solution"
"Going to treatment was expensive and time-consuming. LIT has helped me stay consistent without breaking the bank."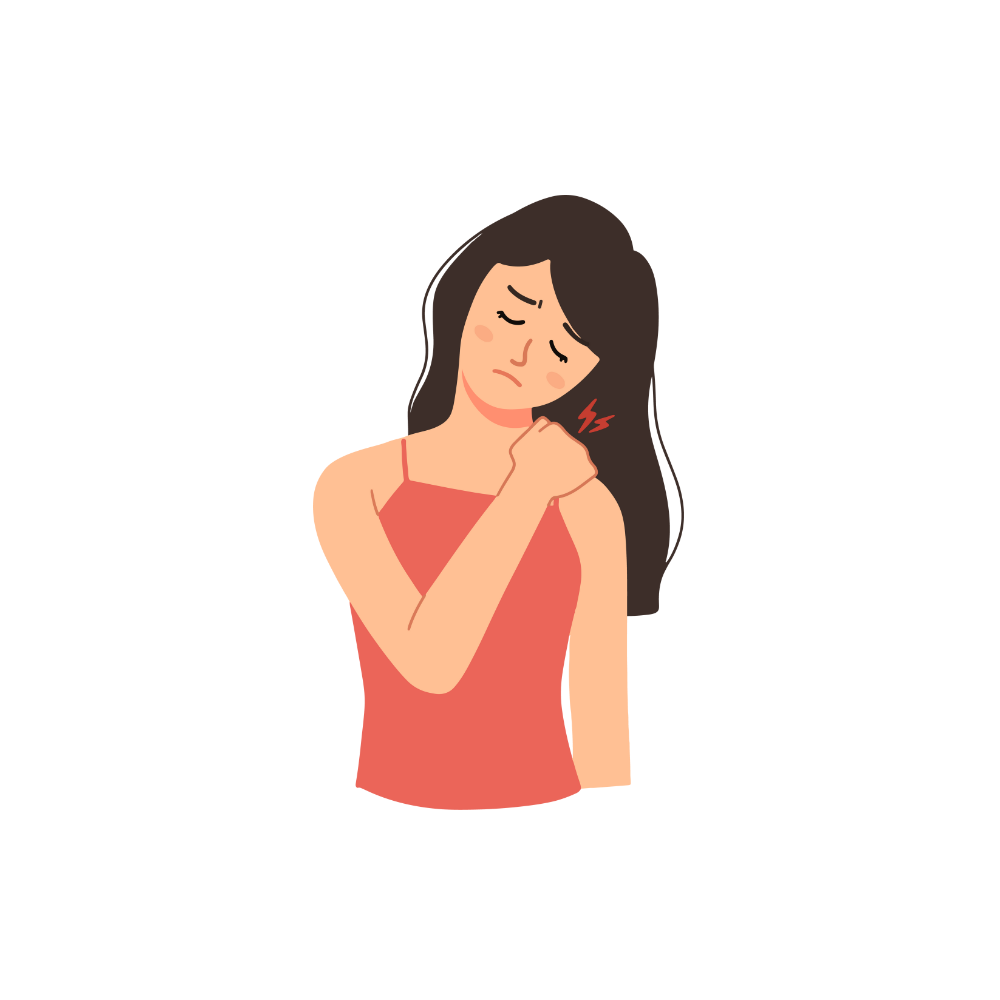 "Great for msk"
"LIT has helped me manage my pain and get back on my feet!"
PRO-ATHLETE APPROVED
"The specter of injury follows us around. That never goes away for an athlete. So to have this tool that can go with me on the road — and that has technology preventing me from over or under training — it's a big deal."

Bobby Wagner, LIT Investor & NFL Super Bowl Champion
PRO-ATHLETE APPROVED
"LIT offers that peace of mind and that prehab package — cardio, strength, and core work — I believe its the future of fitness."

Adrian Gonzalez, LIT Investor, MLB All Star & Olympian
Frequently Asked Questions
LIT Physical Therapy FAQ
LIT is a 100% online platform that provides preventive and corrective solutions for the modern consumer. We are on a mission to empower people to feel and function at their very best.
Choose your LIT AXIS™ system based on your goals. Complete an online form outlining your injuries, goals, and interests. We will create a custom program for you to follow with licensed Physical Therapists and health coaches. Using the sensors from your LIT AXIS system, we will record your data and make recommendations that adapt and evolve with you.
No! LIT doesn't require insurance as we are on a mission to make treatment affordable to everyone. You may be eligible for full reimbursement from your insurance company. Check your eligibility here and contact them directly for confirmation.
We have a growing library of 3000+ classes across multiple categories like strength training, Pilates, cardio, core, recovery, and more. We also customize your experience with curated programs ranging from 2-4 weeks.
Yes, we have classes and programs that feature no anchor point at all! We strive to be as versatile as possible so an anchor is not required, but it is included in your kit complimentary!
Every package empowers you to perform every type of LIT workout and includes:
• One pair of LIT AXIS™ Smart Sensors that pair with any device via bluetooth and hold up to 200LBS
• One pair of adjustable LIT bands (0-60LBS)
• One pair of adjustable LIT bands (30-100LBS)
• One pair of handles
• One pair of ankle cuffs
• A universal anchor for multiple attachment points
• A lightweight protective carrying case
With built in smart sensors, our signature Symmetrical Strength Training™ provides a revolutionary left-right approach for detecting and correcting muscle imbalances. We also track reps, resistance loads, total volume lifted, calories, and time under tension.
Prefer to work out on your own? No problem. This feature is called "Freestyle," and enables you to independently track your repetitions, time under tension, total weight lifted, and more -- all without an instructor.
We offer a 5-year warranty on all accessories and a lifetime warranty on LIT AXIS™ sensors with an active membership.
LIT AXIS™ is the world's first portable, connected fitness system that doesn't require electricity or charging. This sleek, compact design allows you to take metrics on the move and train from anywhere, anytime. 
Yes, our LIT app that integrates with all of our equipment is available on the Google Play Store. You can download it HERE.
Yes, the LIT app is available in the Apple App store. It is compatible with all devices and can be downloaded HERE.
Disclaimer: LIT Method is not liable for any insurance or employer coverage or denials of coverage, which are strictly and solely the responsibility of the user. Further, a quote of benefits and/or authorization does not guarantee payment or verify eligibility. Payment of benefits are subject to all terms, conditions, limitations, and exclusions of the member's contract at time of service.  It is not the intention of LIT Method to provide specific reimbursement advice, but rather to provide the user with information to better understand general reimbursement policies and procedures. We suggest that you contact your insurance and/or employer to confirm that these services are covered. Further, this website does not provide medical advice. The information, including but not limited to, text, graphics, images and other material contained on this website are for informational purposes only. No material on this site is intended to be a substitute for professional medical advice, diagnosis or treatment. Always seek the advice of your physician or other qualified health care provider with any questions you may have regarding a medical condition or treatment and before undertaking a new health care regimen, and never disregard professional medical advice or delay in seeking it because of something you have read on this website.